Winter Resorts in the Alps
The choice of winter resorts in the Alps is dizzying as there are so many different locations to choose from. Throughout France, Switzerland, Italy, Austria and Germany, vacationers can experience dozens of perfectly preserved villages and hamlets boasting original chalets, hotels, inns and restaurants. Whether you are looking to book a skiing holiday in the Alps or just a trip away in the mountains to relax and warm your toes beside a fire, we have listed some of our favourite and most popular winter resorts in the Alps to make the choice easier for you.
Those who know Val d'Isère know that it isn't just another ski resort in France, it's a legendary one that everyone returns to. This little village hidden in one of the French Alps valleys has plenty of chalets, apartments and hotels to choose from. In Val d'Isère there is a wide range of high-quality accommodation options at your disposal for the ultimate good night's sleep. One of our favourite places is Chalet Le Cabri, a 12 person chalet in a fantastic location right on the edge of the nursery slopes and only 100m from the brand new Gondala which reaches the top of the Solasie mountain in Val d'Isere. Discover accommodation in Val d'Isere here.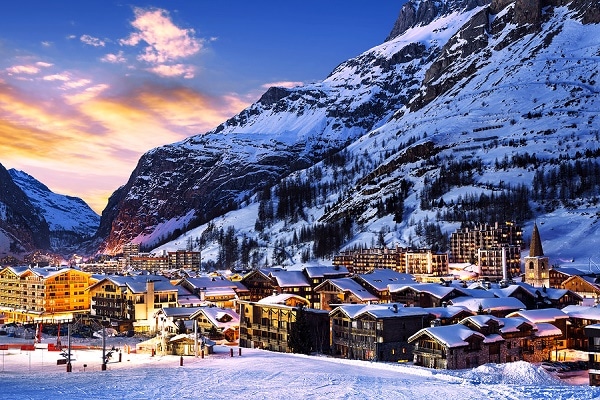 Situated between Annecy, Chamonix and Geneva, Le Grand Bornand might be one of our favourite winter resorts in the Alps. It has all the charm of a traditional mountain village and equally all the modern amenities of a world class ski resort. The Grand-Bornand has preserved its mountain soul while developing a quality reception that makes people come back year after year. There is an array of walking paths for those who choose not to ski as well as snowshoeing, paragliding, hot air ballooning, ice climbing and horse riding. Discover accommodation in Le Grand Bornand here.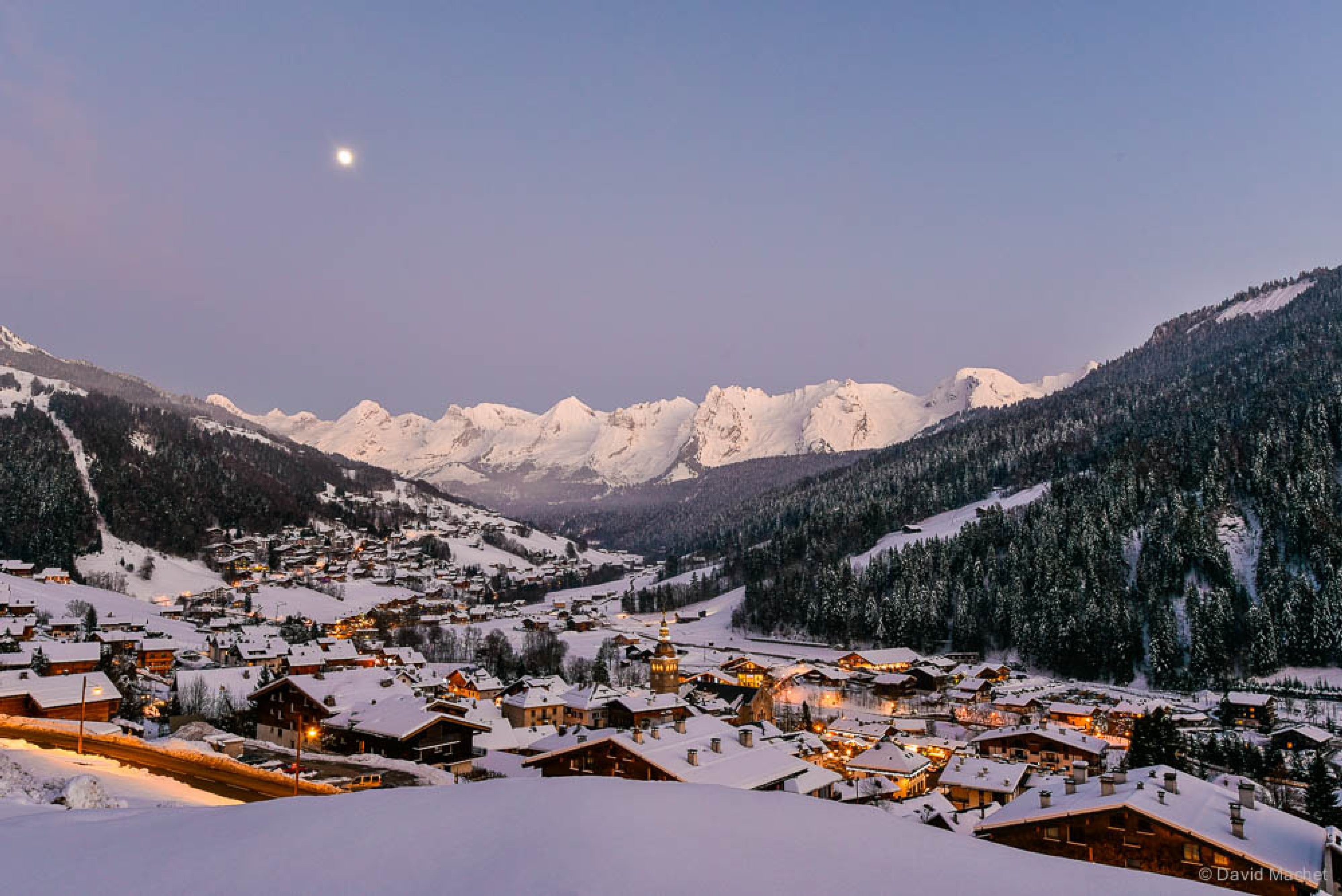 Situated in the Swiss Alps, two hours south-east of Zurich, lies the resort of Laax – a national treasure that was known only to very few outside of Switzerland itself but is now rising fast up the list of favoured ski resorts. The fact that the resort is predominantly unheard of outside of Switzerland is surprising, considering its credentials. Offering 220km of ski slopes, it is one of Switzerland's largest ski areas and even has three unique snow parks. Coupled with its snow-assured status and outstanding scenery, Laax easily outstrips what most other European resorts can offer. Discover accommodation in Laax here.
Another winter resort in the Alps perfect for skiiers, La Clusaz is all about fresh air and lots and lots of snow. Despite being a major French ski resort, La Clusaz has not lost it small-village charm. The ski scene has grown up around this traditional mountain village complete with a pretty square and Savoyard church. An outdoor market sells local produce every Monday in La Place de l'Eglis while busy streets fan out from the square, each lined with tasteful shops, bars and hotels. Discover accommodation in La Clusaz here.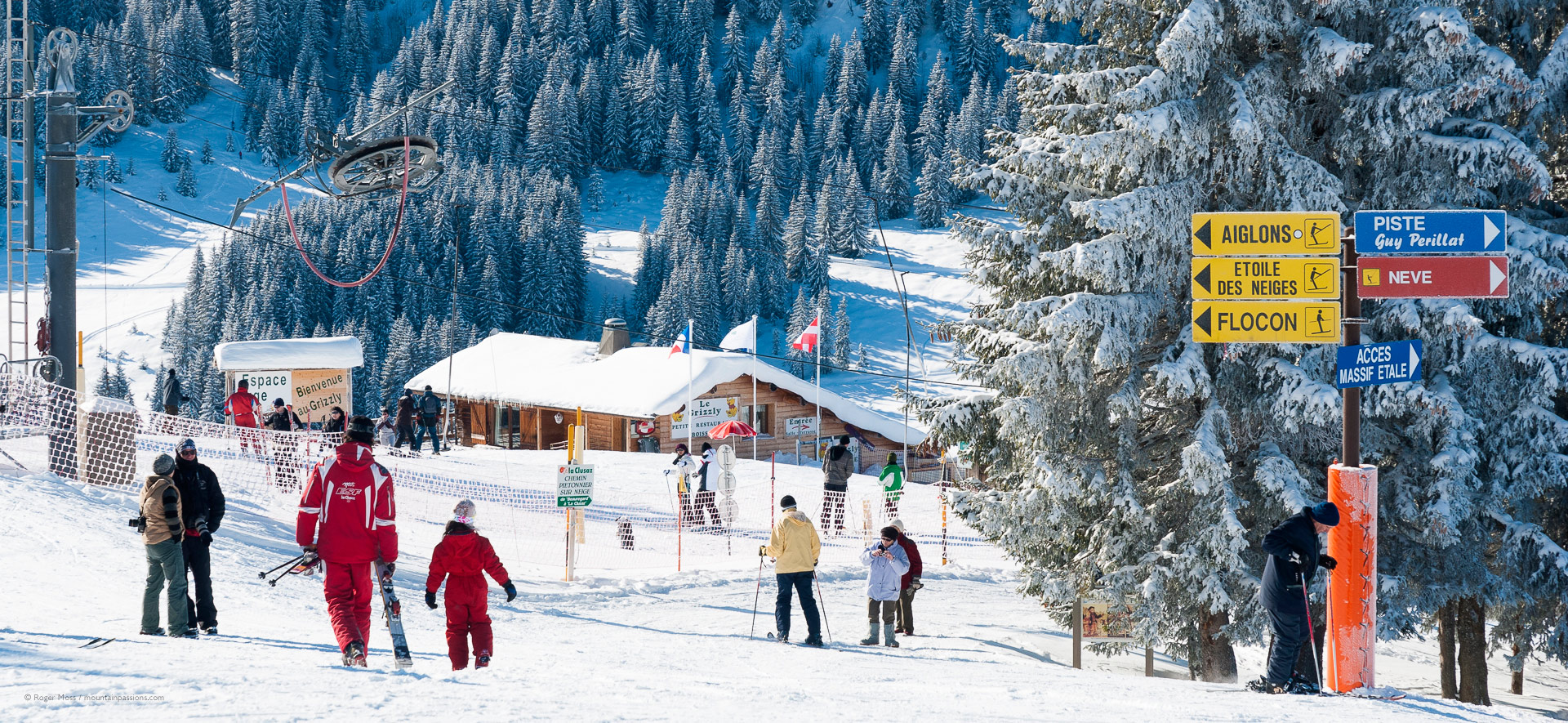 Megève is a traditional Haute-Savoie village that will not leave you feeling indifferent. Unlike most well-known French ski areas, Megeve was not built from scratch in the post-war era but was founded upon an original village that dates back to the 13th century and, with its cobbled streets surrounded by enticing restaurants and boutiques, oozes Gallic ambience. A Mecca for foodies, it is also home to the only three-Michelin starred chef in the Alps. Discover accommodation in Megeve here.
Let us help you organise your next winter resort holiday today. Simply email us at info@lakeannecy.com with your requirements and leave the rest to us.