Walking in Annecy
Walking in Annecy is one of the most refreshing ways to relax when you're on holiday. Whether you are with your family, friends or partner, walking is healthy for everyone, not only for your body, but also your mind and spirit. With so many incredible sights to see, walking in Annecy along the trails is one of the best ways to explore the region.
With its exceptional landscapes and 8,000km of marked trails, Savoie and Haute-Savioe are perfect choices for walkers. There are plenty of easy strolls around the Annecy Lake where you can discover the centre of the town and learn about its rich heritage and architecture. For something a little more exciting but still suitable for families of all ages, take a stroll around the Reed Beds Path at the Bout-du-Lac Nature Reserve and discover the local fauna and flora. Or, for those looking for something difficult, climb and discover the athletic hikes of Mont-Veyrier, Parmelan, Semnoz, and Plateau des Glières.
Duration: 3 hours            Distance: 5.88 km
The Annecy Town Walk lets you explore the town's waterways, architecture, shops and magnificent monuments. Annecy is nicknamed the "Venice of the Alps" because of its aquamarine lake and the canals which run through the old town. The city, with its beautiful mountains and peaceful life attracts tourists from all over the world. This walk takes you through all the key monuments of the town while giving plenty of opportunities to stop for a bite to eat in one of the gorgeous and tasty eateries!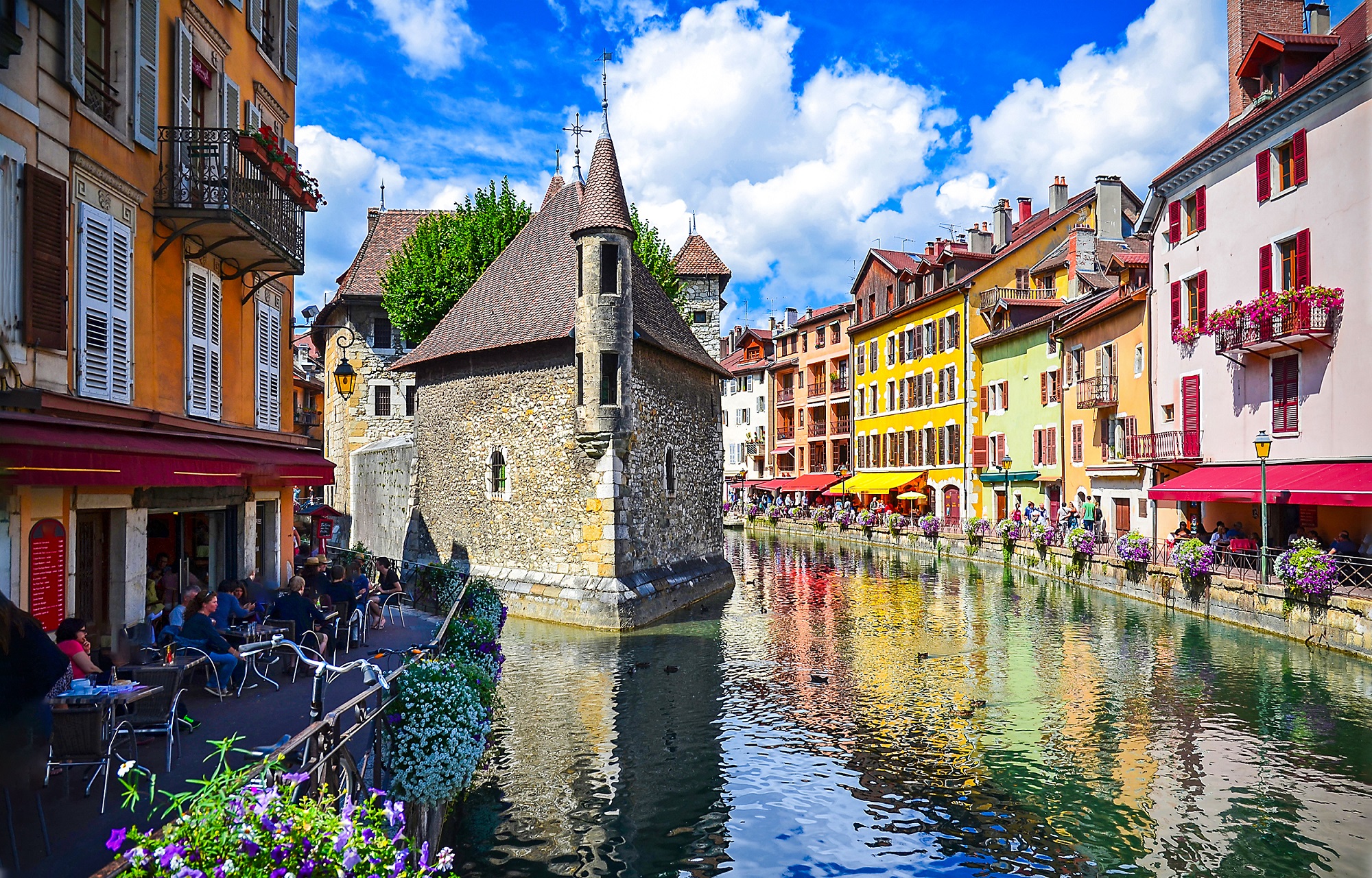 Duration: 1 hour 30 minutes       Distance: 4.51 km
The perfect choice for walking in Annecy for families, the Reed Beds Path takes you along the edge of the Bout-du-Lac Nature Reserve. Starting at the jetty, this path takes you to the heart of one of the largest reed beds around the lake. This area is protected and shelters many species of water birds and you can see several information boards along the path about the flora and fauna. This beautiful preserved area is full of stunning reed beds, breathtaking flora and exotic wildlife.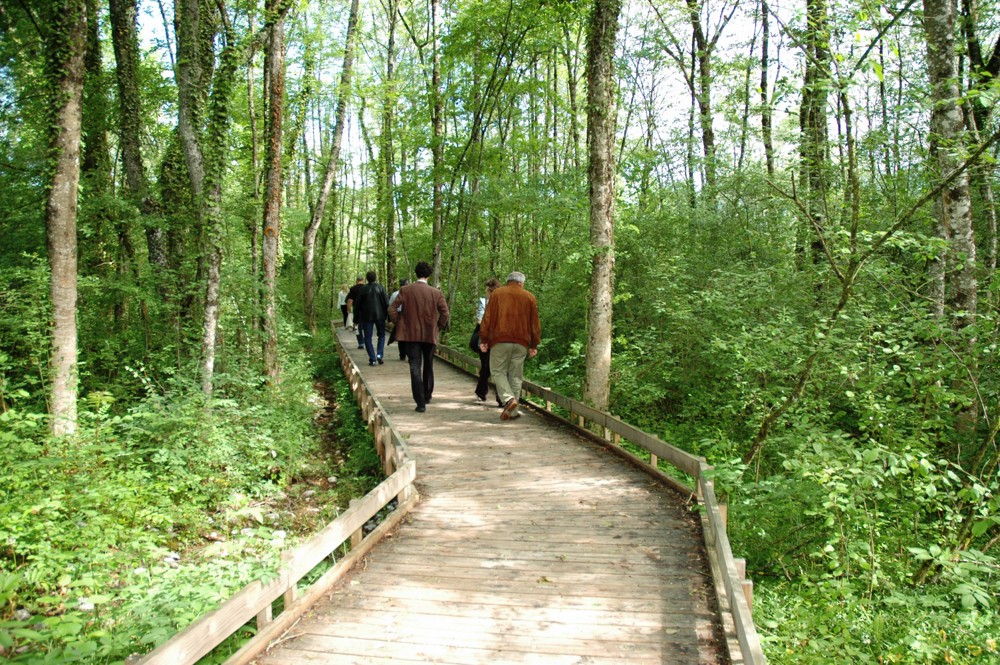 The Old Cable Car of Mont Veyrier
Duration: 4 hours 30 minutes     Distance: 10.5 km
One for the bucket list, this adventurous hike lets you witness unmissable panoramic views of Lake Annecy and the old station of the cable car while taking you through Mont Veyrier and Mont Baron. Although considered a difficult hike, it is certainly worth it when you reach the peak and are rewarded with beautiful views of the lake, the Aravis range, Bauges Mountains and the Mont Blanc. This Annecy walk is a must do for any adventurer.
Discover some other excellent walking trails here.