Top Things To Do In Annecy
Are you looking for a nice weekend break or a few days trip to a destination in France? No need to look further! You should definitely visit Annecy, in Haute-Savoie. In summer or winter, you will easily find enough things to do to enjoy!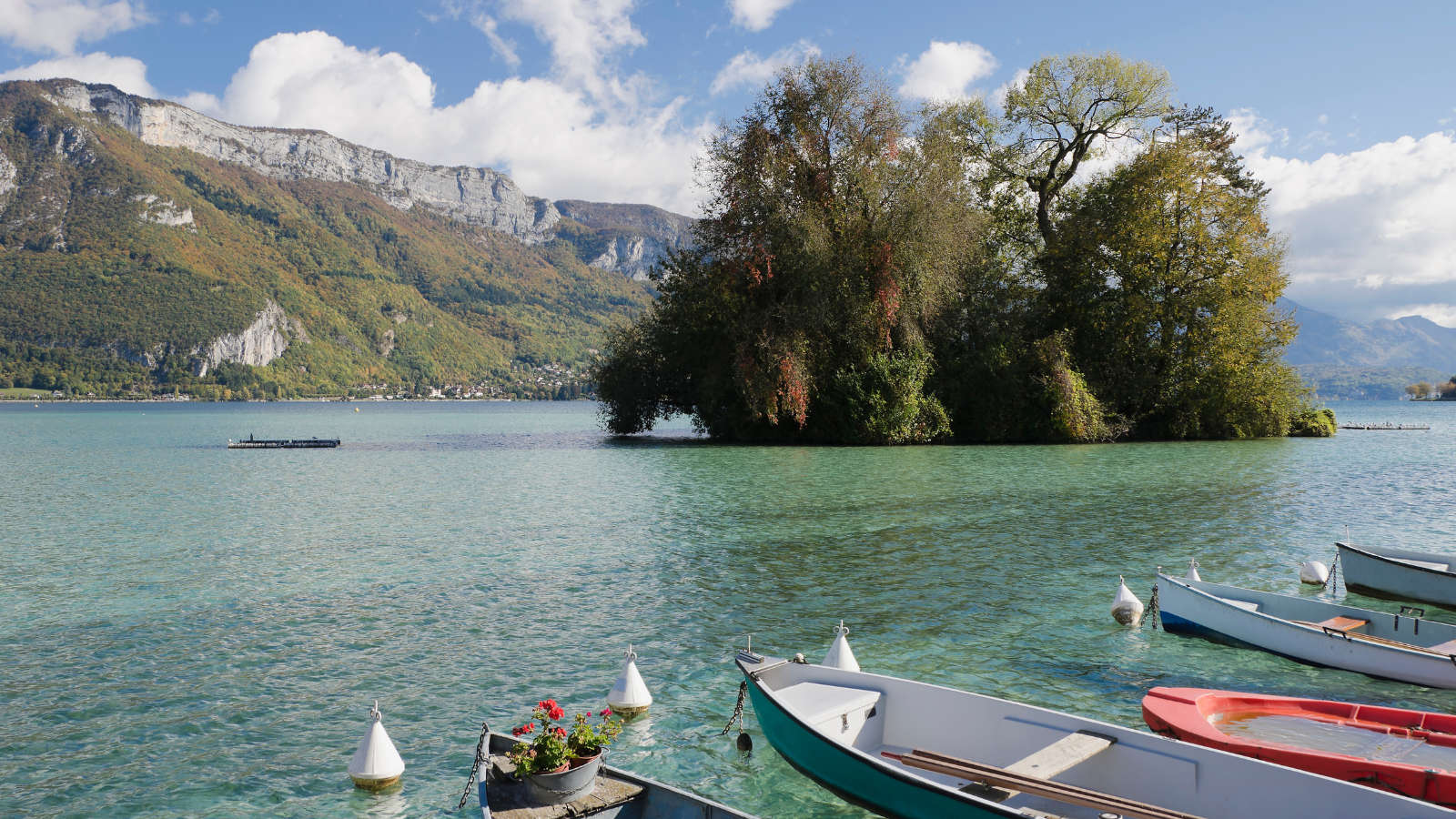 Things To Do In Annecy: Top 10
Lake Annecy
When you hear about Annecy, the first thing that comes to mind is the gorgeous lake. The lakes translucent water reflecting the mountains surrounding it, it really is the #1 tourist attraction in town. 
Bike Ride around Lake Annecy
The sportier people will for sure, enjoy a bike around Lake Annecy. There is (on average) a 42km bike path which is really good to discover the surroundings faster. You will, of course, stop a few times to admire the view. 
Paragliding: Discover Annecy from the Skies
For those with an adventurous spirit and big thrills enthusiasts; book a paragliding session about Lake Annecy- The views are spectacular! Annecy is the most famous paragliding site in Europ, and one of the best in the world. 
Annecy Old Town  & the Canals
In addition to the lake, the city of Annecy is also famous for its beautiful old town and the main canal going through it (Fun Fact: Annecy ahs a nickname called, 'Venice fo the Alps'). With its cobbled streets and arches the Annecy old town is for sure, a must-see! Its the place where you can take the famous picture with the flower tide gate on the Thious canal or the Isle Palace, located between 2 canals. You can also find some of the best restaurants and gift shops.
International Film Festival
The International Animated Film Festival takes place every year in Annecy. Professionals of the industry from all over the world are showcasing their movies, ranging from 3D graphics to traditional animations, and some very original creation. If you are lucky enough to be visiting Annecy around June, its a great opportunity to visit the festival, especially with young children. 
Venetian Carnival
As discussed before, Annecy has a nickname- 'Venice of the Alps'- but this isn't the only ting Annecy borrowed from the famous Italian city! The french hidden gem also borrowed its famous carnival, also known as the Venetian Carnival. Every year, usually at the beginning of March, hundreds of people dree in magnificent costumes and parade the streets. Its a carnival too good to miss!
Watersports on Lake Annecy
Watersports in Annecy consists of water-skiing, peddle boats, wakeboarding, and much more. Try something new in Annecy and experience riding the lake. 
Chateau d'Annecy
Another thing to see in Annecy is the castle museum. It is located at the top of a small hill and you can easily walk there from the old town. 
Hiking around Annecy
Are you considering a hike around Annecy, located at the heart of the French Alps? Here are a few hikes that tourists love to go on when they visit Annecy:
The Semnoz

Mount Veyrier

La Tournette

The Gorges du Fier
The Surrounding Towns
If you plan on staying in Annecy longer than 3 or 4 days, then you will probably want to visit the surrounding areas. Here are 3 of the best places to visit that are not far from Annecy:
Geneva

Chamonix and the Mont-Blanc

Yvoire

Evian-les-Bains