The Story of Le Chalet de l'Aulp Restaurant
For those visiting Annecy during the summer, Chalet de l'Aulp restaurant has become a staple destination for visitors looking to pleasure their taste buds. From mouth-watering fondue to a local platter of charcuterie to their legendary blueberry tart with cream, this is a menu you don't want to miss during your Lake Annecy holiday.
The story of Le Chalet De L'aulp Restaurant begins in 1965, when Francis and Marie Fillon-Robin arrived in the pastures in l'Aulp in Montmin with their four children: Anne-Marie, Jean, Odette and Michel. They began with a farm with 45 cows of the Abondance breed where they transformed the milk into farmer reblochon. Soon later, they decided to open up a refreshment bar at the foot of the Tournette, facing the lake, so that passing hikers could stop for a snack and quench their thirst surrounded by the sound of the cow bells. This began the family's passion for the service industry.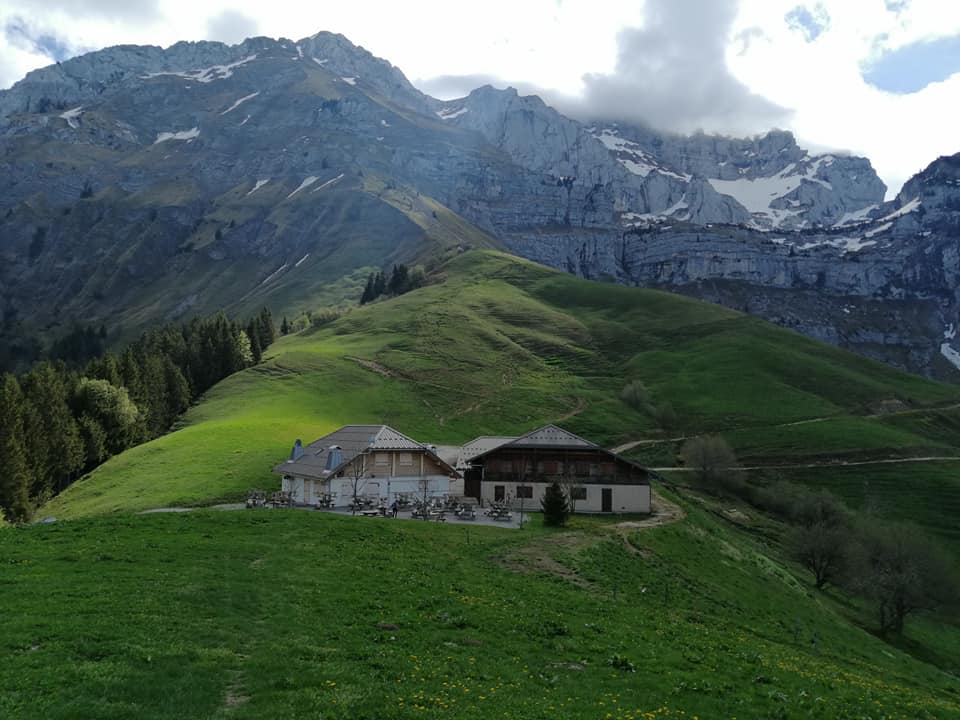 Over the years, the Tournette site attracted more and more hikers and the Chalet de l'Aulp became well established in the area, with Francis and his family continuing to combine ingredients made on the farm with tasty new dishes such as charcuterie, fondue, omelettes, and reblochon of course! Sadly, in 1985 Françis died suddenly while taking his cows to the agricultural fair of St Maurice in Thônes so his children Jean and Michel took on the agricultural activity as well as the farm-inn with Marie-Noëlle and Eliane their wives.
In 1996, the family rebuilt the agricultural building to improve the working conditions of the farm and allow them to stay longer in the pastures, with a herd of 85 dairy cows. Since then, the Chalet de l'Aulp Restaurant has grown with a vast menu of tasty dishes and a staff of over 10 people to help create the perfect atmosphere for fine dining. Little by little the imprint of the new generation is made. It is with pleasure that customers discover the renovations, which began in spring 2016, so that tradition and simplicity can continue at Chalet de l'Aulp.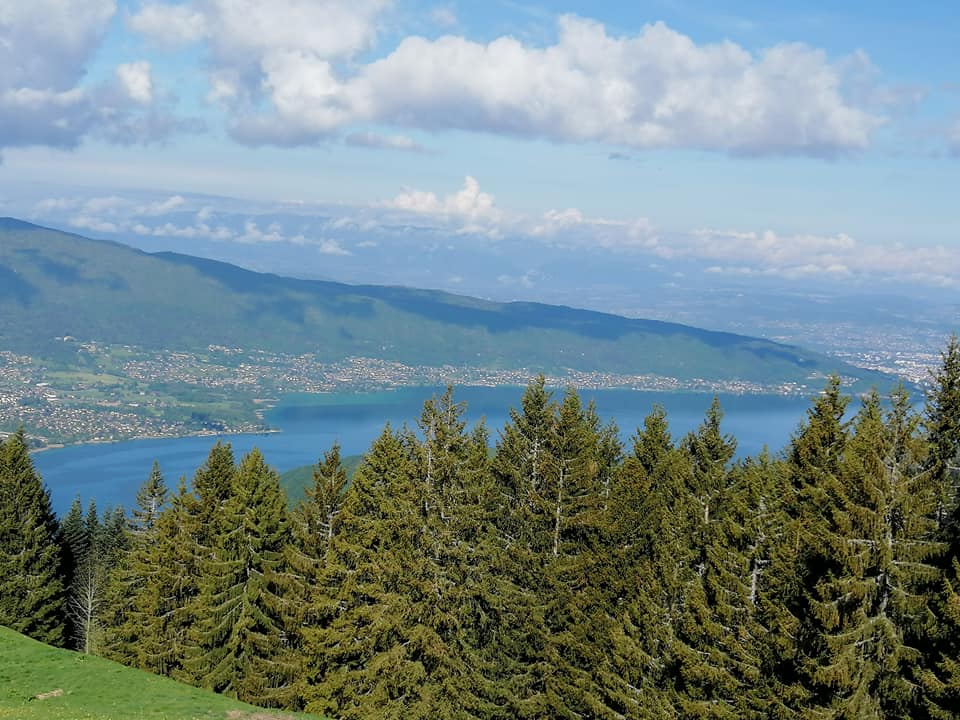 As experts of everything Annecy, we cannot recommend Chalet de l'Aulp restaurant enough, not only for its tasty menu but for its genuine French family-owned atmosphere. The restaurant also offers fantastic views of the valley and lake and provides a perfect stopping point for those looking for some great hiking routes around Chalet de l'Aulp.
For help planning your trip to Annecy, get in touch with the team at Annecy Lakeside Holidays at info@lakeannecy.com.