Lake Annecy Weddings
We don't think there is a better way to say 'I do' than amidst the beauty of Lake Annecy. With a Lake Annecy wedding, you can make your vows with the water at your feet and the breathtaking mountains watching from above. Here at Lake Annecy Holidays, we know how important your wedding day is, so we have a huge range of villas available to book that could become the setting of your dream Lake Annecy wedding.
Our villas are faultlessly suited to your expectations of exclusivity and intimacy and boast examples of gorgeous interiors and stunning views of the blue lake. With many of our luxury villas also located on the shore of the lake, you can get some once in a lifetime photos in front of the water with the mountains as a backdrop; pictures that we know you will treasure for a lifetime.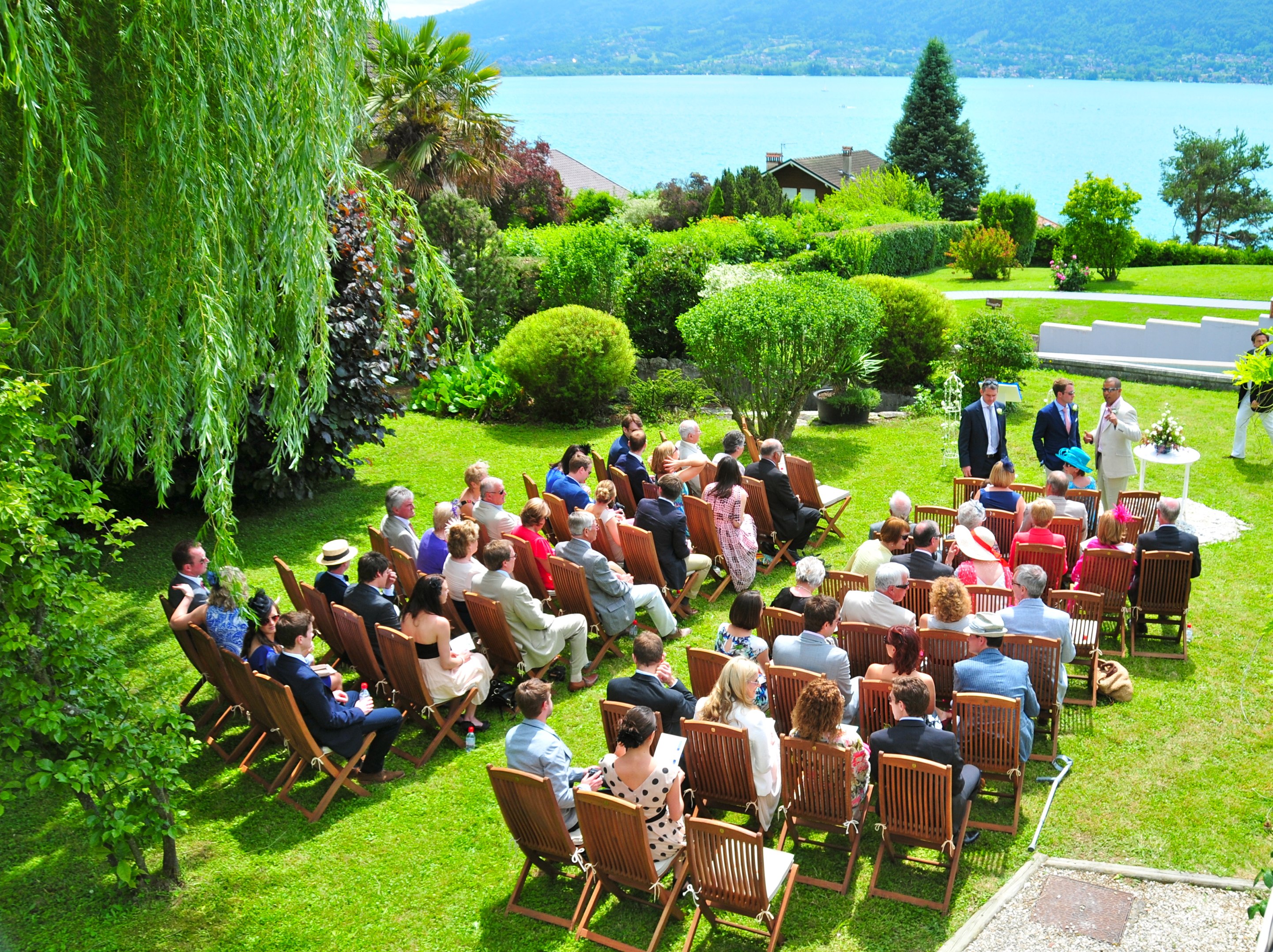 Since your wedding day is all about you and your partner, we understand that searching for a venue that reflects your taste and requirements is priority whilst also fulfilling the need to provide a beautiful backdrop to your special day. Hiring a private villa in Lake Annecy is the perfect way to get the privacy and intimacy you need when choosing a venue abroad. Not only do many of our Lake Annecy villas have stunning gardens and outdoor pools, but you are also free to choose a villa large enough to accommodate the bride and groom as well as a selection of special guests, enabling you all to enjoy this magical time together.
We have a fantastic selection of stunning luxury villas to choose which would make the perfect setting for your dream Lake Annecy wedding. Pre aux Moines villa in Veyrier du Lac is a gorgeous example of a villa ready to make memories. Located right on the lake with its own private mooring, this breathtaking villa has a huge garden ideal for hosting an outdoors wedding with plenty of space to include a marquee for the reception.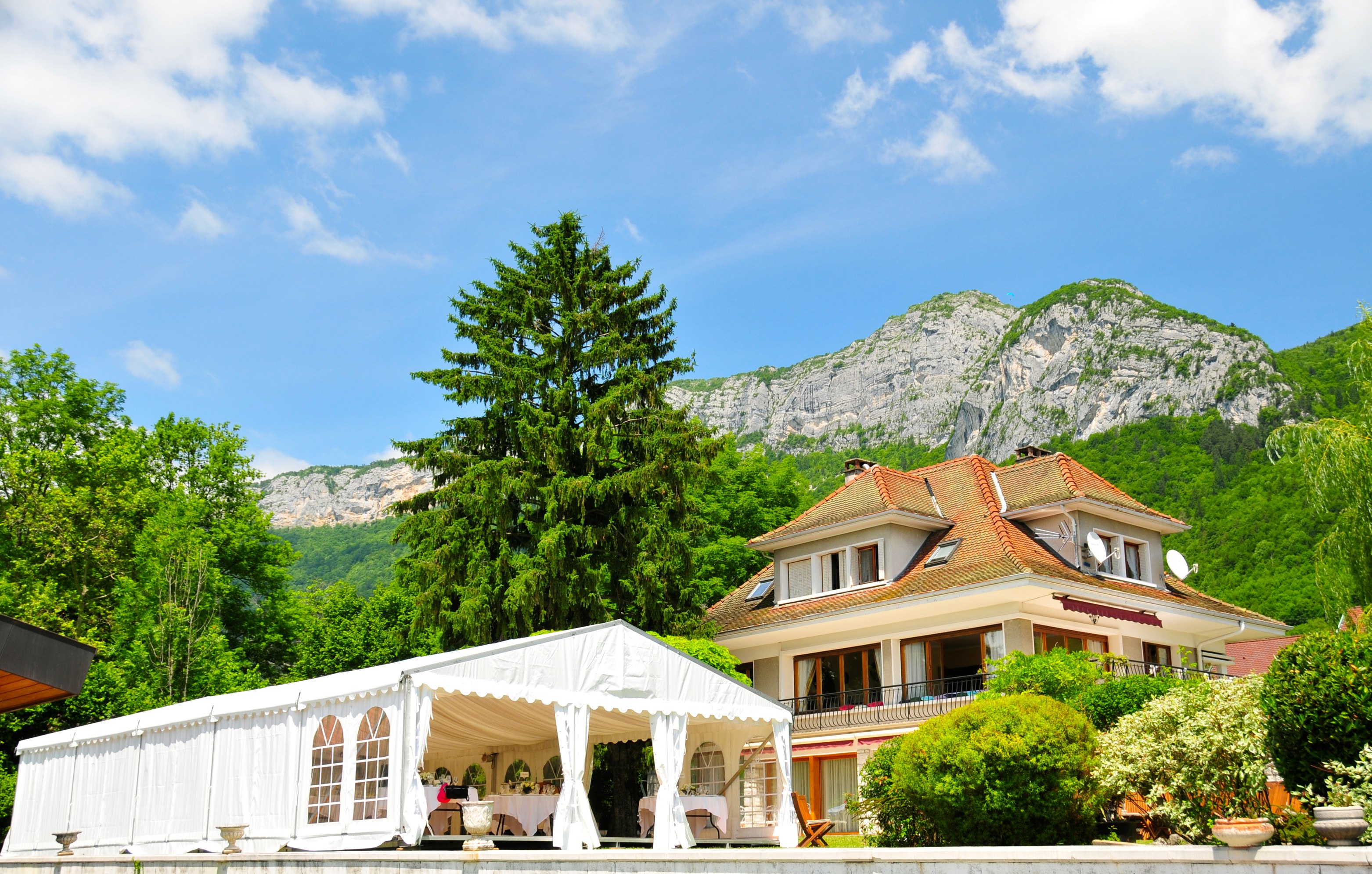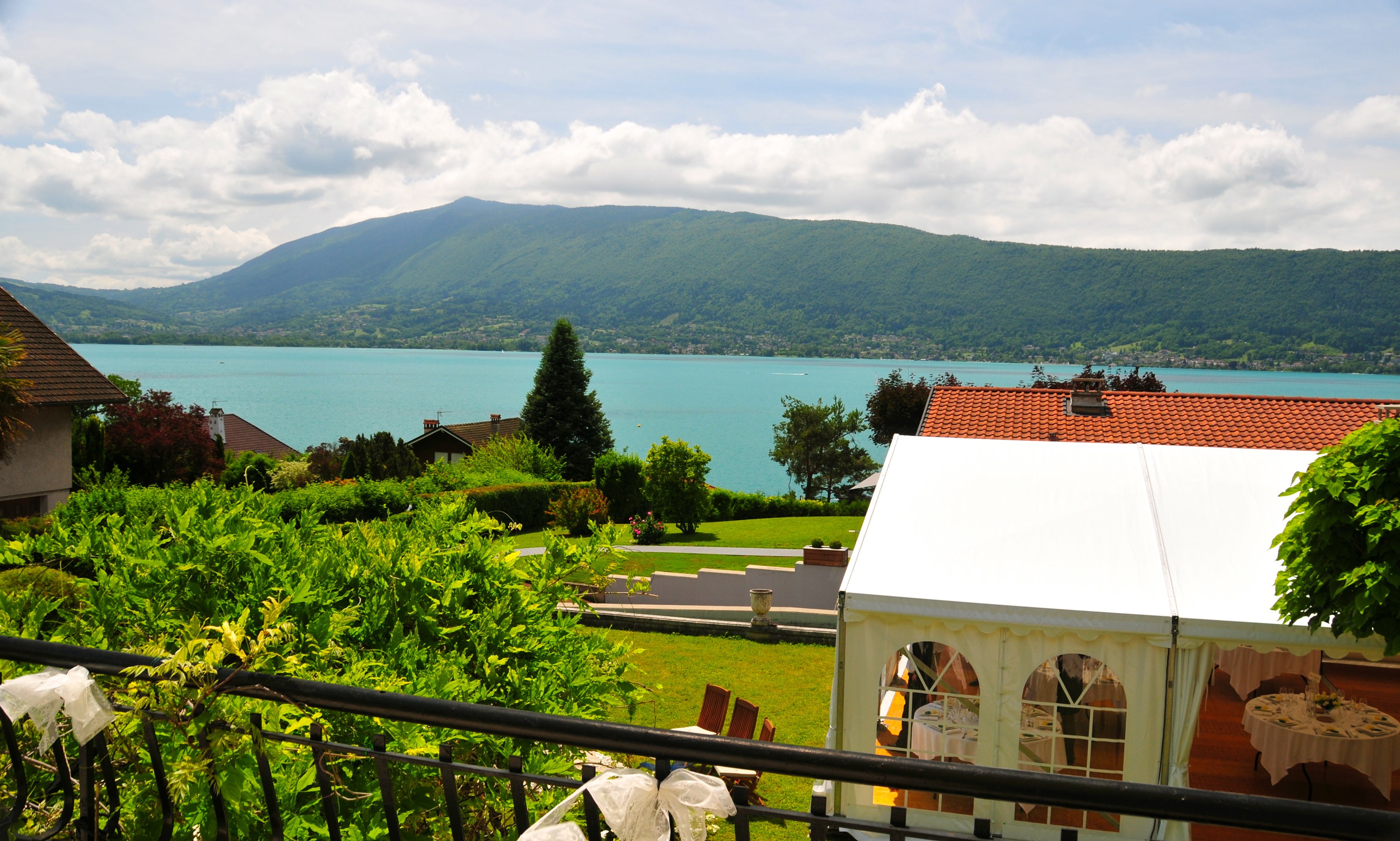 With mesmerising lake views and mountains just behind you, you couldn't pick a better place to host your Lake Annecy wedding than Pre aux Moines villa. This stunning accommodation also boasts 6 bedrooms and 6 bathrooms with enough room to sleep up to 14 people, meaning that it isn't just the bride and groom who get to enjoy the setting after the music has stopped and the celebrations have ended.
For more information on Pre aux Moines villa or any of our other incredible luxury accommodation, feel free to get in touch with us at info@lakeannecy.com. We can't wait to be part of your magical journey and help you organise the Lake Annecy wedding of your dreams.