Hiking in Annecy
Looking for adventure? At Annecy Lakeside Holidays, we can organise some incredible hiking excursions for you to enjoy during your stay in one of our luxury villas and hotels. We want to create real, human adventures that bring you close to the harmony of nature. That is why our Annecy hiking routes are carefully designed to awaken your five senses in a secure and safe environment.
Take a break from the daily routine, breathe, exceed yourself and live real, human inspiring adventures with us and discover our little paradise along Lake Annecy. All year round, you can enjoy a diverse variety of accessible-to-all hiking routes some of which we have included below. Get in touch with us at info@lakeannecy.com if you'd like to book any of the Annecy hiking trips detailed below.
Annecy Hiking Half Day
Go for a stroll or an easy hike in the Region of Annecy. During the course you will learn more about the specificities of the mountain environment: healing plants, life of high mountain pasture, how the famous reblochon is made, geology…etc. Many others themes will be approached in the breathtaking panoramas surrounding Annecy.
Duration: From 1h30 to 3h00 depending on the hike
Annecy Hiking Full Day
Enjoy a hike on one of the most beautiful summits of the Alps Mountain range!
Through Mountain paths, have a memorable experience and enjoy nature at its best surrounded by breathtaking panoramas in a friendly mood.
Duration: From 4h00 to 8h00 depending on the hikes.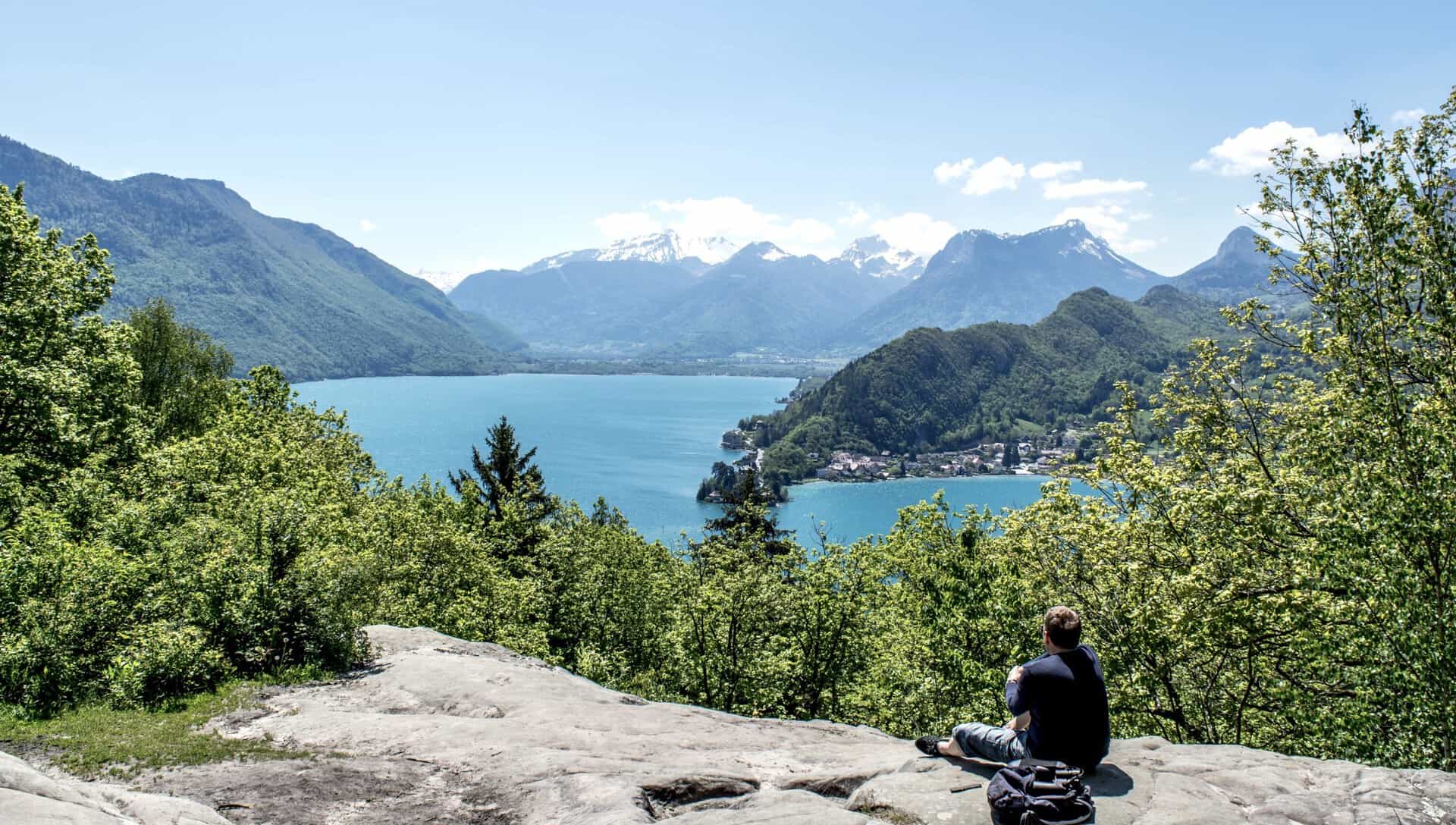 Evening Hike in Annecy
Enjoy a pleasant late afternoon stroll around Lake Annecy. After the hike, we offer a tasting of Savoyards specialties in front of the wonderful panorama of the Region.
Duration: 1H30 to 2h00.
Nature Hike in Annecy
Discover, during an easy walk, an exceptional site by the lake with a naturalist guide who will show you all the facets of the place: landscape, fauna, flora and more…
Duration: 2h