Family Holidays in the Alps
The French Alps in summer remains one of Europe's greatest secrets, filled with plenty of things to do for families, nature lovers and hikers. With its breathtaking views, unspoiled scenery and crisp, sunny weather, the mountains and lakes of the Alps are a top choice for those looking for a dream family holiday.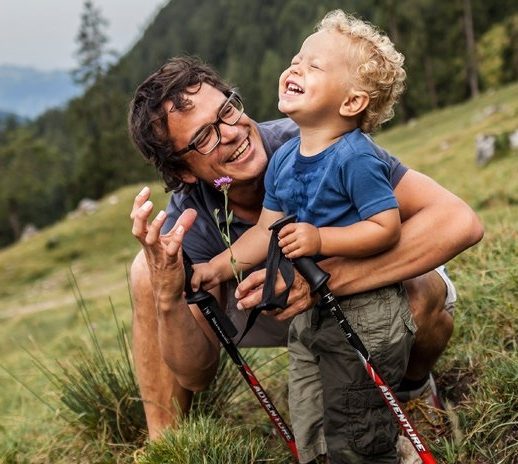 Summer family holidays in the Alps also make the perfect trip for those on a budget, with prices dropping significantly out of ski season. You can enjoy the unspoiled villages and towns away from the usual crowds of tourists and relish some peace and quiet amongst the mountains, trees and lakes. You'll have plenty of spacious accommodation to choose from too, with some villas and chalets equipped with outdoor heated swimming pools, perfect for keeping the kids entertained!
Family holidays in the Alps are a dream for kids of all ages. Take them on a bike ride around the lakes or catch a cable car further up into the mountains and cycle with a view. Alternatively, there's plenty of kid's clubs in the Alps that offer fantastic outdoor games. The list is never ending with mountain biking, pot holing in caves, horse riding, wind surfing, adventure parks, walking trails, rock climbing and even paragliding.
Lake Annecy is an ideal choice for a dream family holiday in the Alps. Its crystal blue lake and quaint old town are the perfect place to explore while its adventurous hiking trails and delicious food are just extra cherries on top.
Choosing a family holiday in the Alps is destined to bring a whole load of adventure and family fun. At Lake Annecy Holidays, it is our mission to create bespoke family holidays in the Alps that include luxury accommodation, flights and all the extra bits in between. Get in touch with us today at info@lakeannecy.com to start your next family adventure.