Cycling in the Alps
There are few places which compare to the French Alps when it comes to the mystique, challenge and pure joy of riding a bicycle. Cycling in the Alps has become a must do for many cyclists with so many routes to choose from and breathtaking views on offer.
The Tour de France has ensured the Alps are embedded in cycling folklore with legendary climbs like the Col du Télégraphe, Col du Galibier, Col de la Madeleine and the most famous of them all, Alpe d'Huez making it onto many biker's bucket lists.

The mountainous nature of the Alps means that for half of the year, with snow and ice covering most of the major climbs, it makes cycling in the Alps in winter a no go. Instead, we highly recommend taking a cycling holiday during the months of March and September.
One of our favourite places for cycling in the Alps is Lake Annecy. This picturesque location offers cycling routes for both amateurs and experts with lots of flat routes around the lake and more adventurous climbs to places like Le Semnoz, one of the highest cycling climbs near Annecy.
The Lake Loop via Col de la Forclaz is another great choice for cyclists who want to get the most out of the magnificent views that Lake Annecy has to offer. Rather than cycling around the lake low down where the roads can often be busy, particularly on weekends, take the bike path on the west side of the lake and climb the steep and beautiful Col de la Forclaz de Montmin on the east side and enjoy some magnificent lake views.
For those wanting something a bit more challenging, try the Col de l'Arpettaz route with its huge collection of hairpin bends and difficult climb. The Col de l'Arpettaz route starts down at the bottom at the Annecy bike path towards Albertville.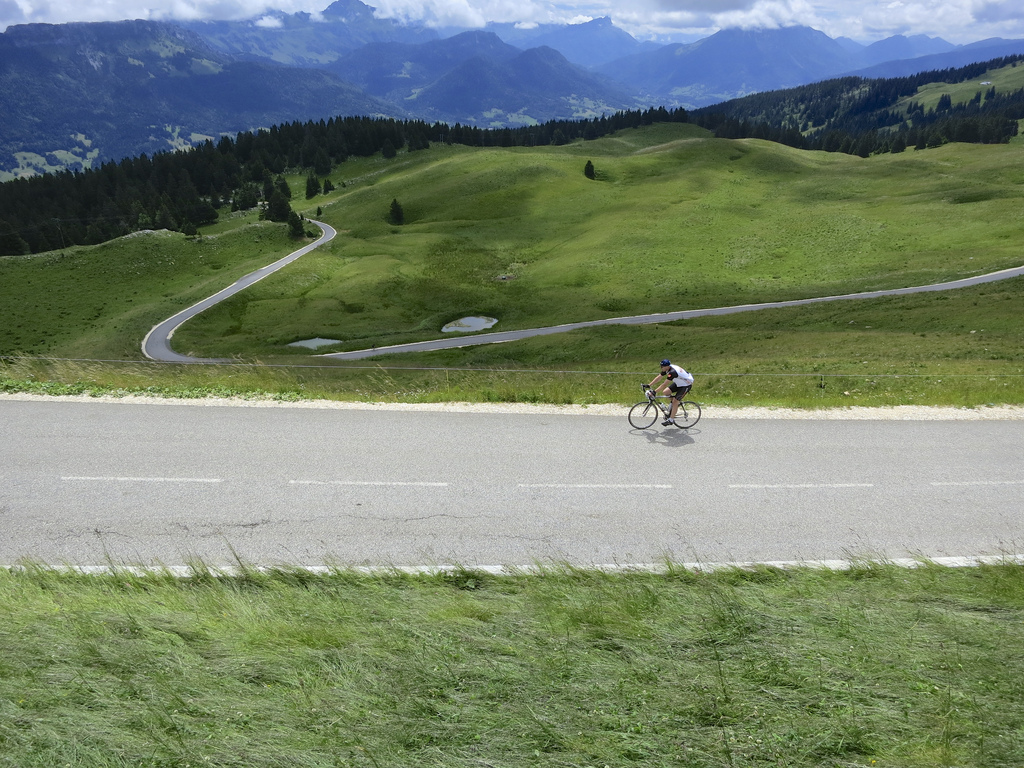 Planning a cycling holiday in the Alps and Lake Annecy can seem a bit daunting, so let us at Annecy Lakeside Holidays organise it for you. We plan everything from your flights, to your accommodation to even helping you plan a cycling route. Start your cycling holiday adventure today by emailing us at info@lakeannecy.com.