Auberge du Pere Bise Restaurant in Tallories
Located on the shores of Lake Annecy, the Auberge du Pere Bise restaurant is a legendary landmark and a memorable venue for well-being and fine dining. It is the very place where legendary chef Jean Sulpice and his wife Magali display a deeply rooted cuisine with plenty of enthusiasm and energy.
At the age of 40, Jean Sulpice found the Auberge du Pere Bise, a venue in perfect harmony with his culinary identity. A serene and glowing setting surrounded by nature, from the lake's translucent shores to the rocky cliffs. Both these natural dimensions – liquid and mineral – inspire Jean Sulpice's pure and flavourful cuisine from season to season.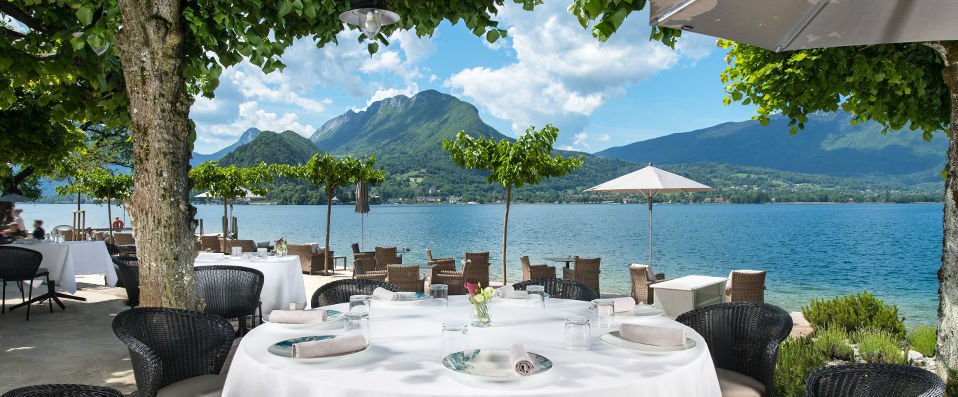 Lake Annecy makes for the perfect setting for such a fine restaurant, with its translucent waters and natural reserve with steep cliffs and high mountains. In the well-preserved village of Tallories, you can find a legendary holiday destination and gourmet cuisine: the Père Bise inn. Jean Sulpice creates his delicacies here, while continuing to explore a region that is dear to him, within which he grows with self-determination and indulgence.
In this Savoyard territory that reaches out to the Italian Piedmont, the Alpine terroirs have retained their power of fascination: lakes, pastures, mountains faithfully liven Jean Sulpice's cuisine. From them, he draws his inspiration as well as the freedom to craft dishes comprised of frank savours and built around original flavour combinations. Working with the seasons, careful selection of ingredients from the vicinity, and subtle variations around wild herbs are what define forthright and sincere creations, working as closely as possible to these products' most natural and sublimated expression.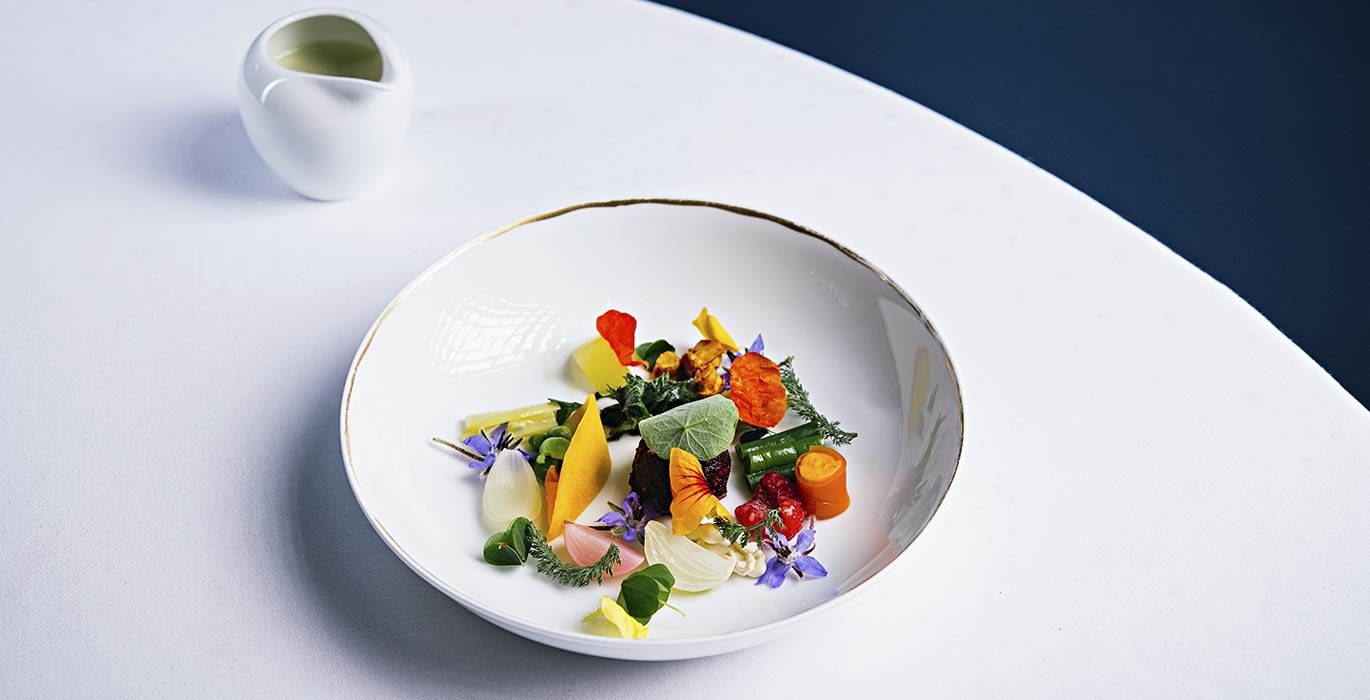 The gastronomic restaurant – 2 Michelin stars and 18.5/20 in the Gault et Millau guide – provides a warm-hearted setting to Jean Sulpice's cuisine that perfectly matches the raw, natural environment of the Auberge du Père Bise. The restaurant's colours borrow from the lake's turquoise and cerulean waters; from the main room or the terrace on sunny days, the panoramic view draws the eye from the shores of Talloires Bay to the heights of the Semnoz.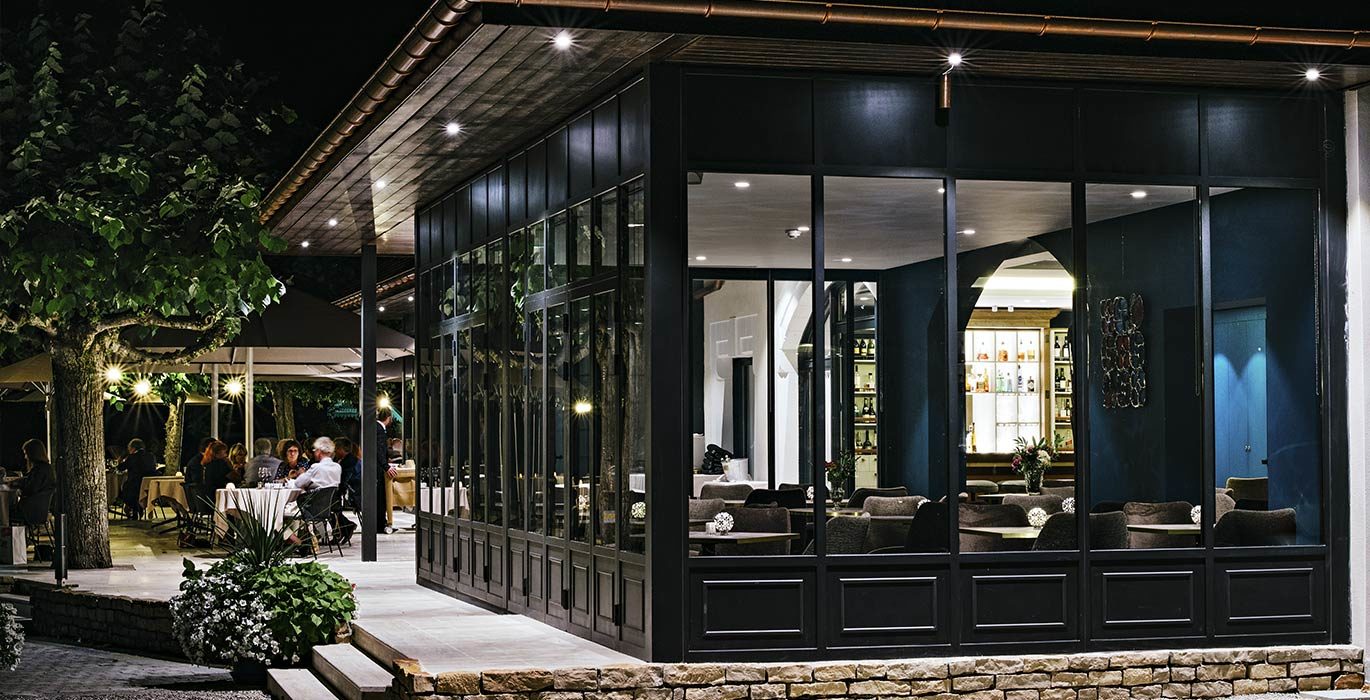 If you'd like to book yourself a place at Auberge du Pere Bise Restaurant in Tallories, get in touch with the team at Annecy Lakeside Holidays at info@lakeannecy.com. We will happily arrange a table booking for you during your stay in one of our incredible Lake Annecy villas.