Annecy Lakeside Villas
Just imagine stepping onto the terrace first thing in the morning, coffee in hand and witnessing the breathtaking views of Lake Annecy right on the doorstep of your villa. This is something many of our clients wish to experience, so to make it easier for those of you out there looking to add a touch of indulgence to your next Annecy summer holiday, we have created a list of our favourite Annecy lakeside villas. All of these villas boast stunning views and direct access to the lake.
Named suitably for its location, Edge of the Lake villa in Menthon St Bernard sits right on the shore of Lake Annecy with fantastic space surrounding it. With 4 bedrooms and 3 bathrooms, this villa fits up to 8 people and would make the perfect base for a family looking for their dream summer holiday destination.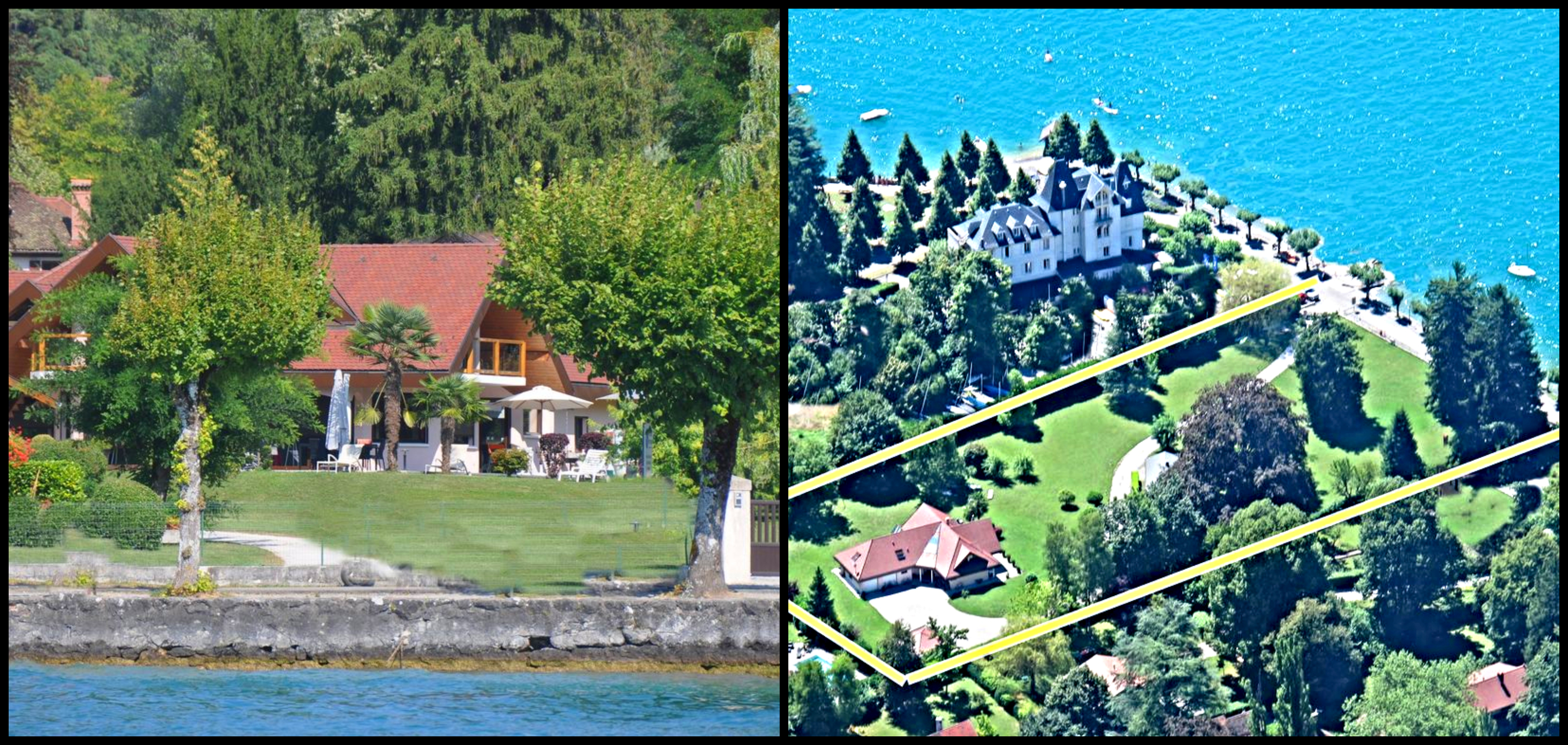 This luxury Annecy lakeside villa boasts undisturbed views across the lake with its own garden which touches the edge of the water and a private boat mooring platform. In a truly exceptional location in Veyrier du Lac, this five-star villa fits up to 10 guests and is a dream come true for those who love a contemporary interior.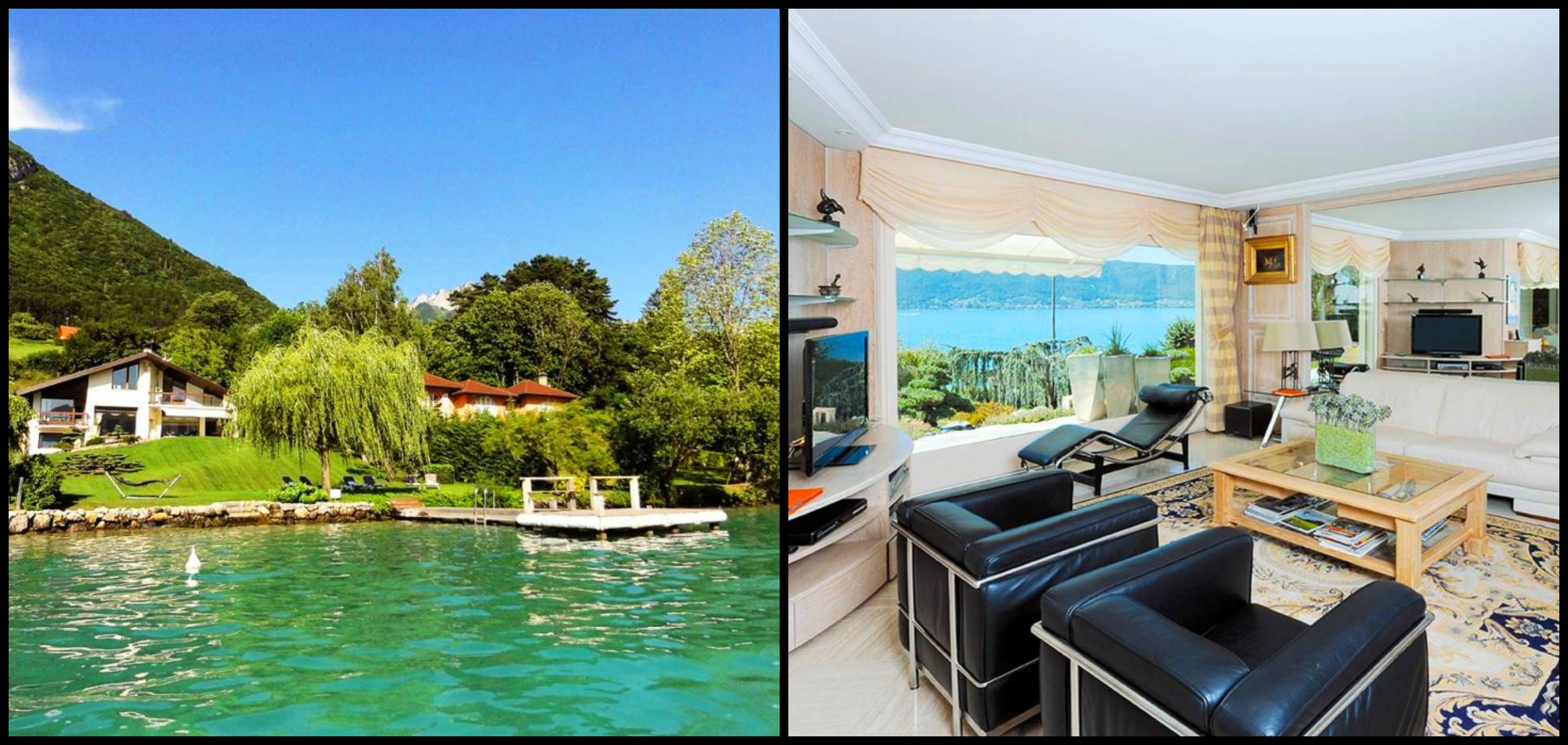 Villa Alexandre in Veyrier du Lac is located on the highly coveted the "Plein Soleil" bank of Lake Annecy. Suitable for up to 10 people, this villa has 5 modern bedrooms and unrivalled views of the lake. It even boasts an incredible relaxation area equipped with a 5-seater jacuzzi which provides a great place to relax and recuperate with friends and family.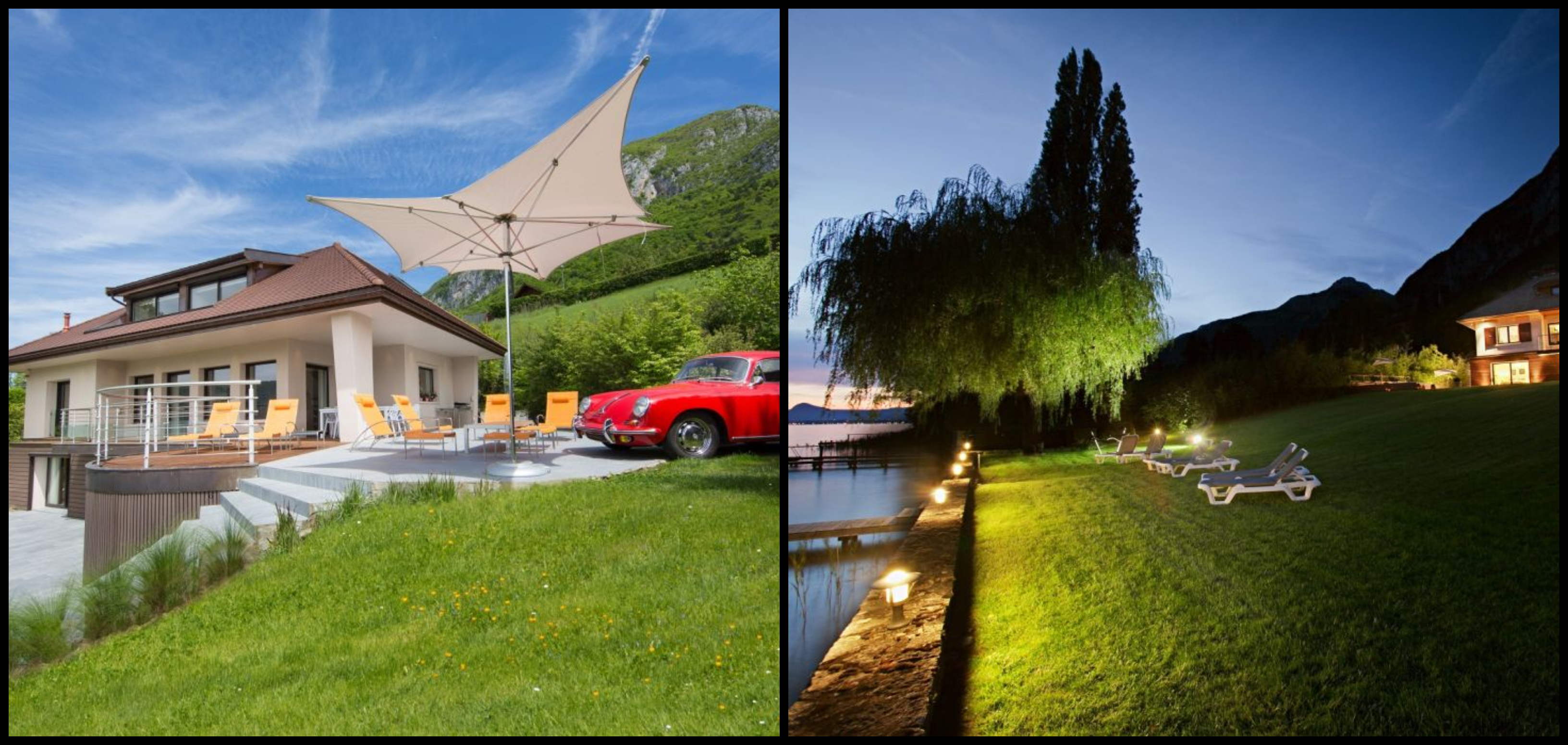 The perfect Annecy lakeside villa for a large group of up to 14 people, Pre aux Moines is a stunning property located in Veyrier du Lac. Showcasing fantastic sightseeing opportunities of the lake and surrounding mountains, this luxury accommodation also has a private bathing jetty, garden, barbecue and swings for children.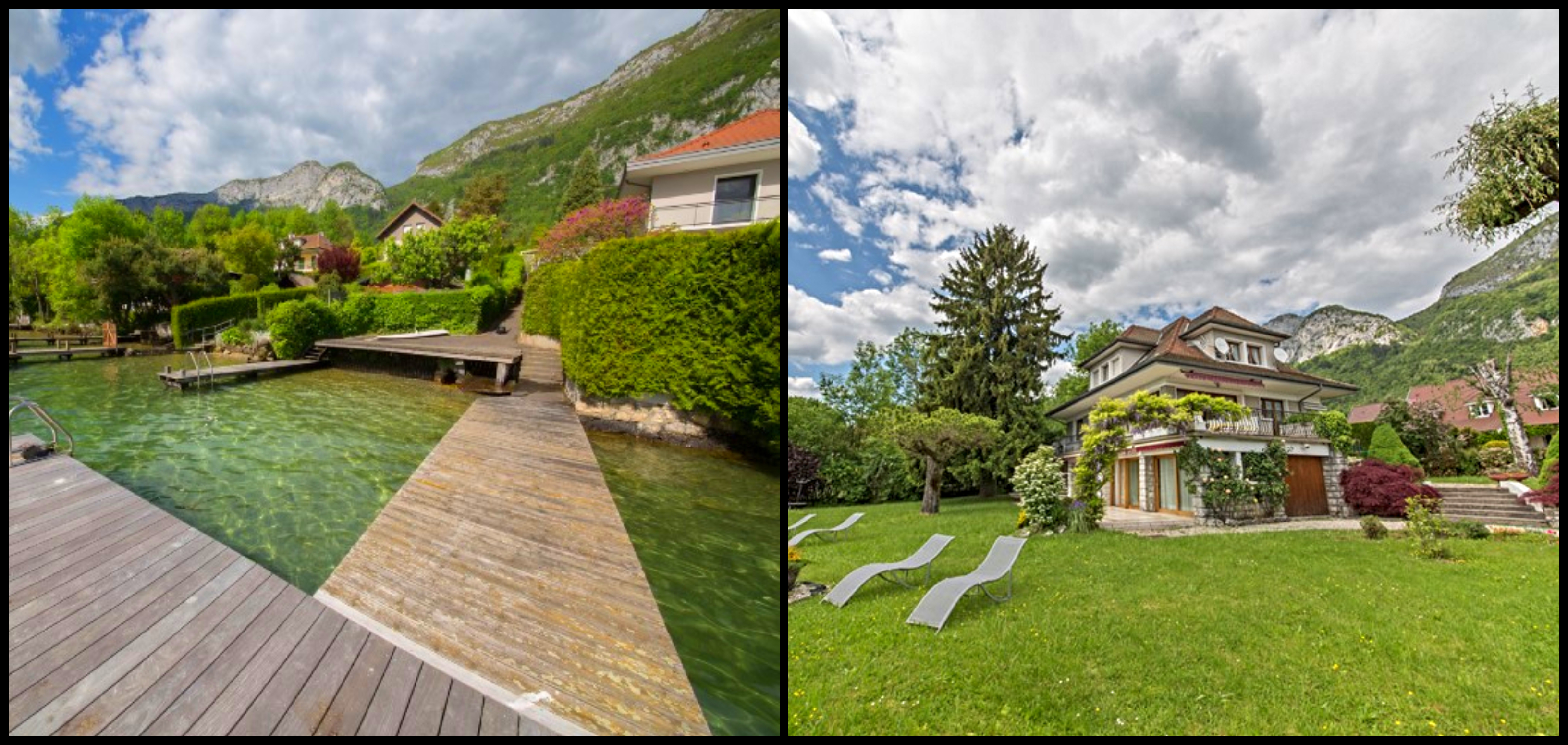 Villa Rive Est is one of our favourite Annecy Lakeside villas, not only for its private garden which touches the waters of the lake but for its fantastic heated outdoor swimming pool and jacuzzi. This really is the perfect place to melt your worries away, with 6 bedrooms, 6 bathrooms and located only 5km from Annecy's famous Old Town, you have everything you could ever need.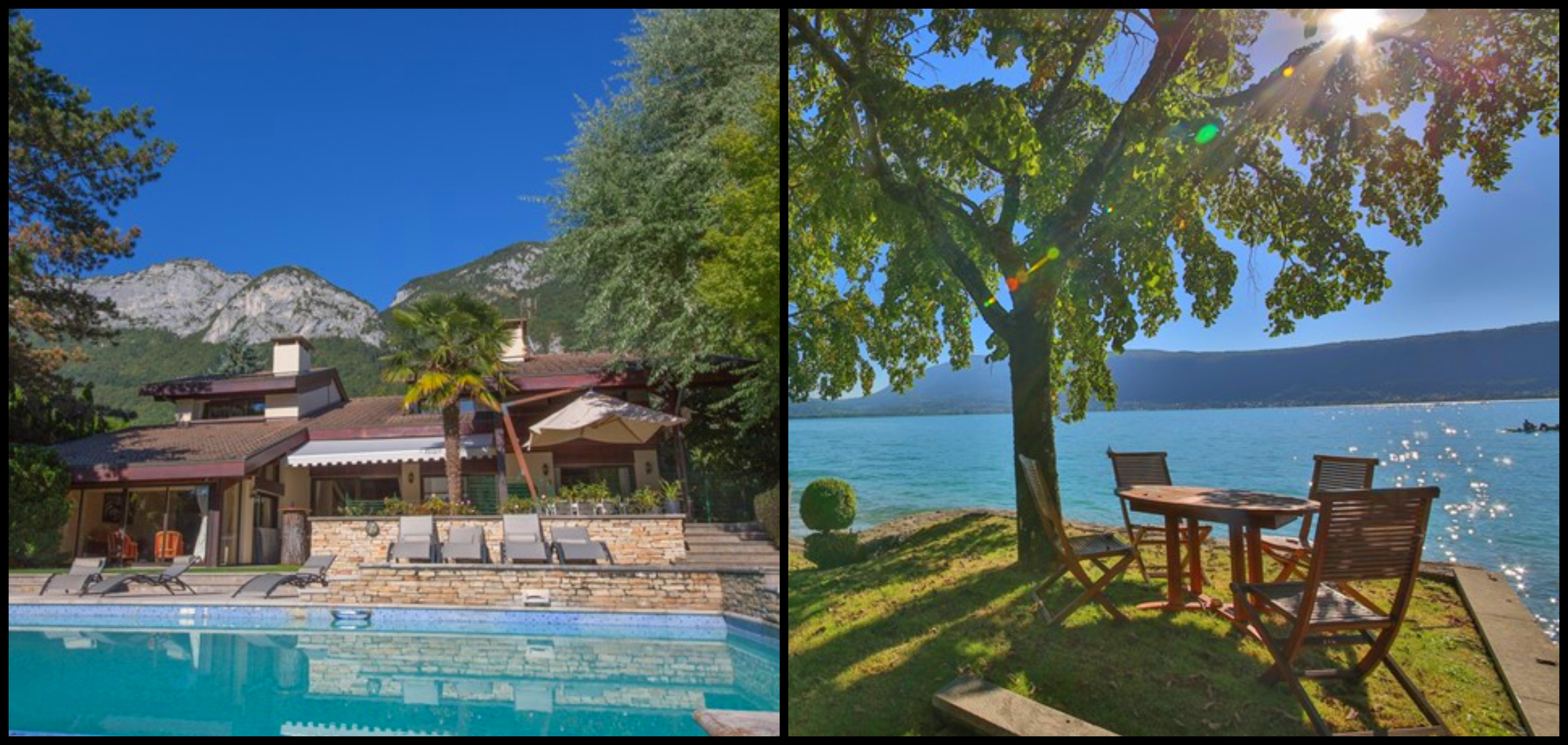 Recently renovated, Waters Edge villa in Sevrier has 6 bedrooms and 5 en-suite bathrooms to fit up to 12 guests. A dream come true for a large group looking for an Annecy lakeside villa, this property comes with its own mooring for a boat at the front and sits right on the cycle track for those who want to see the sights of Annecy on bike.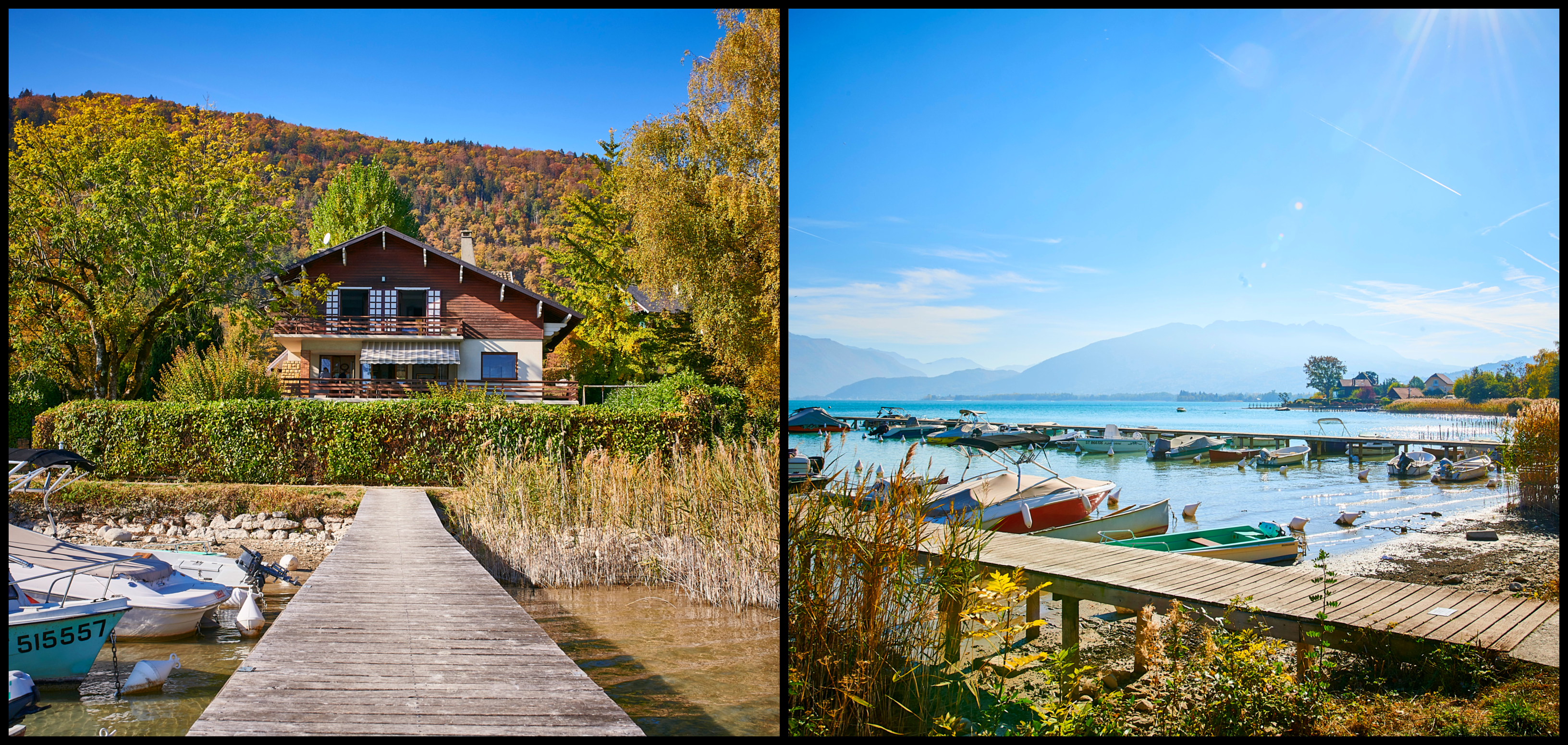 Although its not exactly sat on the water like the others, Hollywood House is an exception to the rule for its breathtaking views of the lake and incredible outdoor swimming pool. Just a short walk from the water, this 10 person property is directly on the cycle track and boasts a panoramic balcony which displays superb views of the surrounding mountains and lake.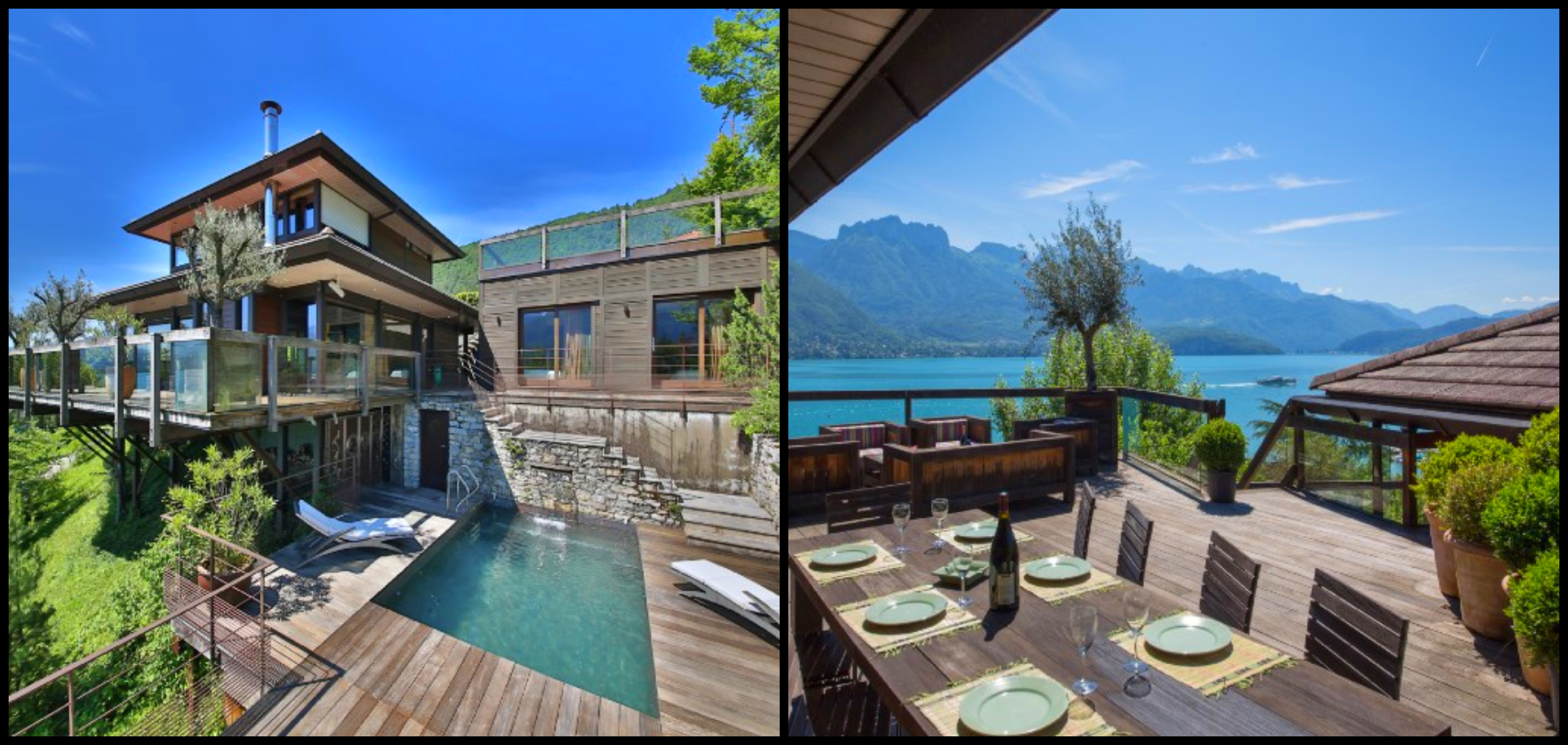 Last but not least, Villa Angon comes as close to the water as you can get. Situated in the stunning village of Tallories, the location of this 8 person villa doesn't get much better with it's feet literally in the lake. As well as private access to the water, this property comes with a private garden, 3 bedrooms, 3 bathrooms and a luxury interior to die for.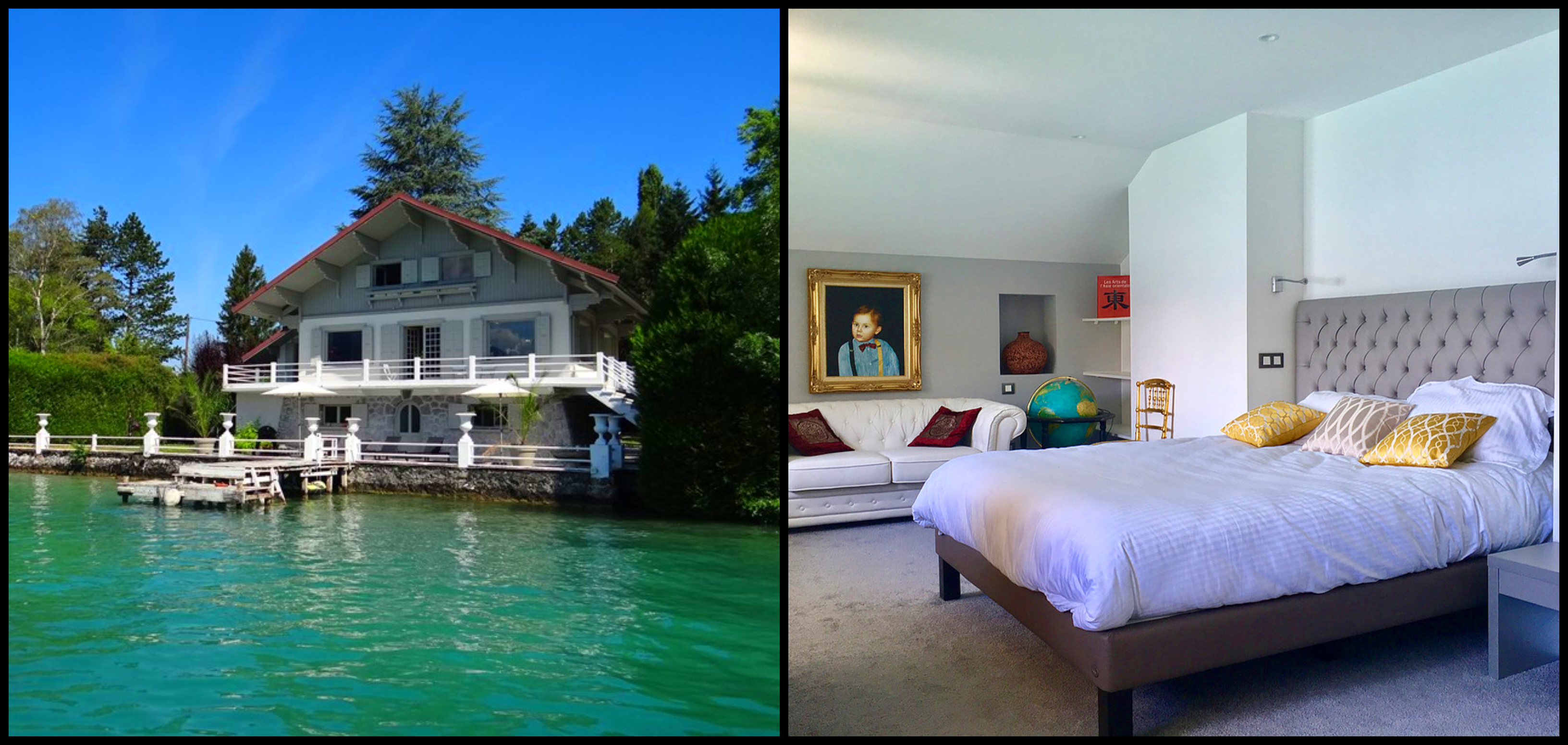 If you find yourself interested in any of our Annecy Lakeside Villas, get in touch with us today at info@lakeannecy.com