Annecy Festival
Annecy Festival dates 2020  are from 15th to 20th June
Lake Annecy is filled with so many incredible sights and things to do, but one thing that grips both tourists and locals every year is the Annecy Animation Festival.  Taking place at the beginning of June every year, the festival showcases a variety of animated films that compete to win first place.
First created in 1960, the Annecy Animation Festival initially occurred every two years before becoming an annual event in 1998.  It is one of only four international animated film festivals sponsored by the Association Internationale du Film d'Animation (or ASIFA, the International Animated Film Association).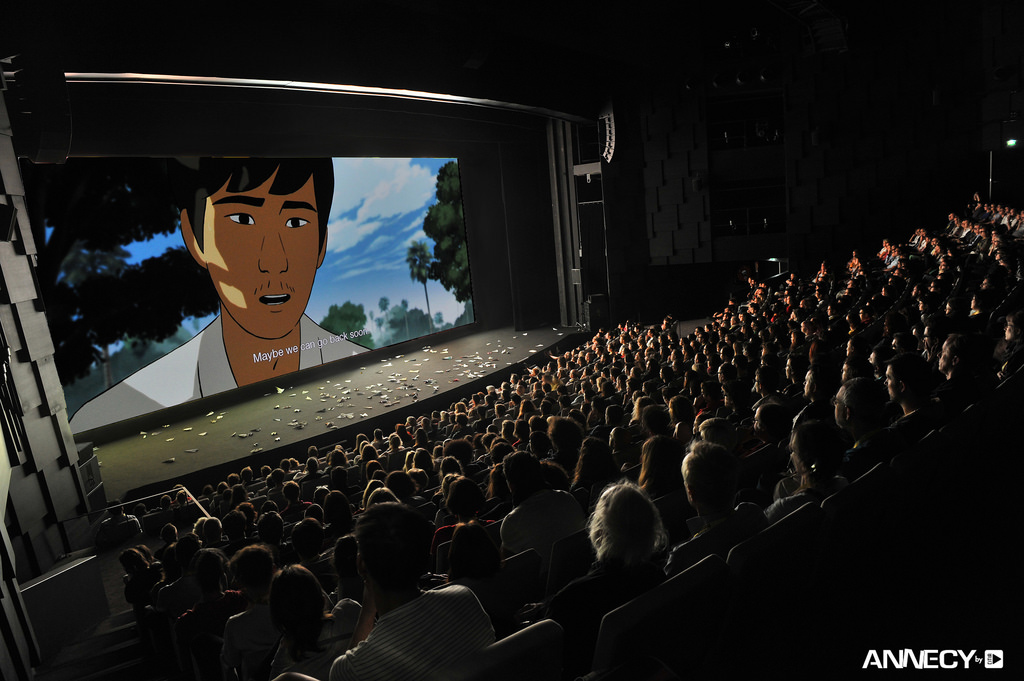 From short films, cartoons, animated drawings to full animated feature films, the Annecy Animation Festival hosts it all. Just imagine taking an incredible holiday to Lake Annecy, enjoying a luxurious villa amid gorgeous mountains and lakes and then taking the family and friends to watch a once in a lifetime collection of award-nominated animated films.
Some of the previous winners of the Annecy Animation Festival have been Fantastic Mr Fox, Coraline, James and the Giant Peach and April and the Extraordinary World. These are just a few of the incredible animated features shown at the event with more amazing films to come in 2020.
Alongside the competition there are many other festivities taking place in Annecy's town including free outdoor screenings of all the animated films on Le Pâquier field. Just imagine being sat beneath the stars, surrounded by breathtaking mountains and warm air with your family and friends enjoying a variety of fun, family films.
If the Annecy Animation Festival sounds like a dream come true for you and your friends and family, get in touch with us at info@lakeannecy.com and let us help you organise your next adventure.