5 Reasons To Visit O'Poisson Rouge Restaurant in Annecy
Located on the shore of Lake Annecy, in the town of Sevrier, O'Poisson Rouge is one of the many incredible places we recommend you eat during your stay in Lake Annecy. From its breathtaking setting to its mouth-watering menu, here are some of many reasons you must visit O'Poisson Rouge Restaurant on your next trip!
EASILY ACCESSIBLE
It doesn't matter whether you are visiting France by car, plane or bike, O'Poisson Rouge is ideally located in Sevrier so that anyone can visit. It's easily accessible by car, whether you have hired one or bought your own, and can also be accessed by the lake on boat, by foot if you're staying close by and even by bike with the cycle track running straight past it!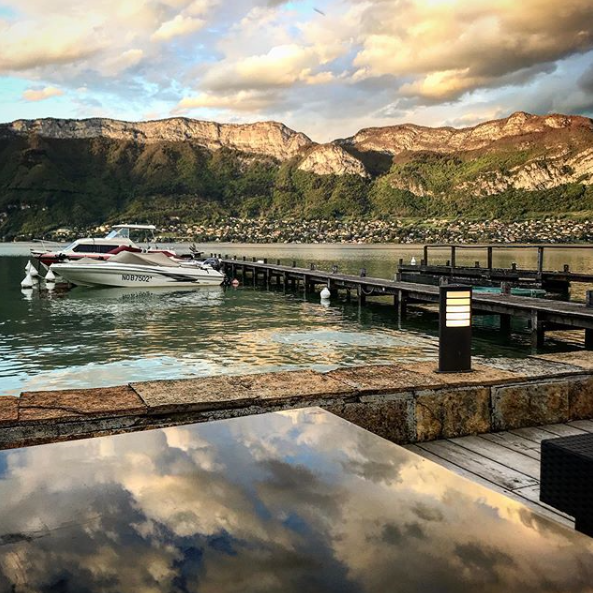 GREAT FOOD FOR EVERYONE
If there's one thing a restaurant must have before it can even be recommended is great food. That is certainly no problem at O'Poisson Rouge restaurant, with most of their dishes cooked a la plancha, by their chef who makes it a point of honour to highlight the emblematic fish of the lakes of Haute-Savoie. It doesn't matter whether you're a vegan, vegetarian or a meat-eater, we are certain there will be something to make your mouth water on the menu! O'Poisson Rouge also offers cocktails for an aperitif as well as a wide choice of wines to accompany your dishes.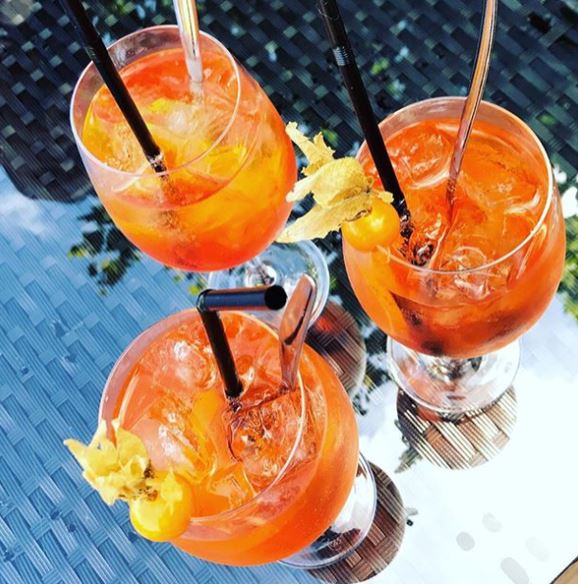 STUNNING SETTING
It's difficult not to boast a stunning setting when you're located by Lake Annecy, but O'Poisson Rouge restaurant seems to have hit the jackpot with their breathtaking spacious terrace which offers stunning views of the lake and surrounding mountains. The contrast between the minimalist decoration and the wooden furniture gives a special and pleasant charm that must be enjoyed with one of their famous dishes and a glass of wine.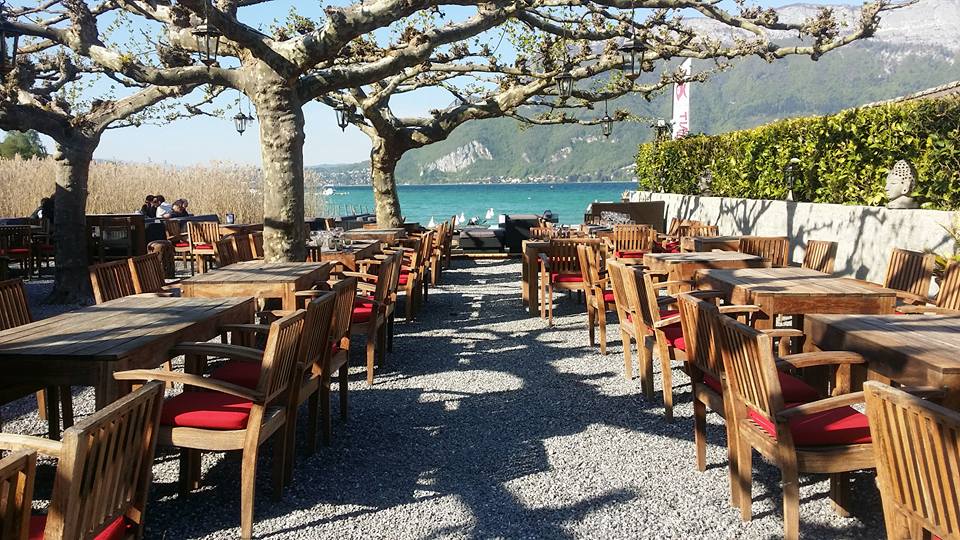 FRIENDLY STAFF
You are always guaranteed service with a smile at O'Poisson Rouge restaurant, with staff trained to help you with anything you might possibly need. Whether you need assistance pairing a wine with your dish, finding the perfect seating for your needs or just simply some advice on what to do during your magnificent stay in Annecy, the friendly team at O'Poisson Rouge are there to help.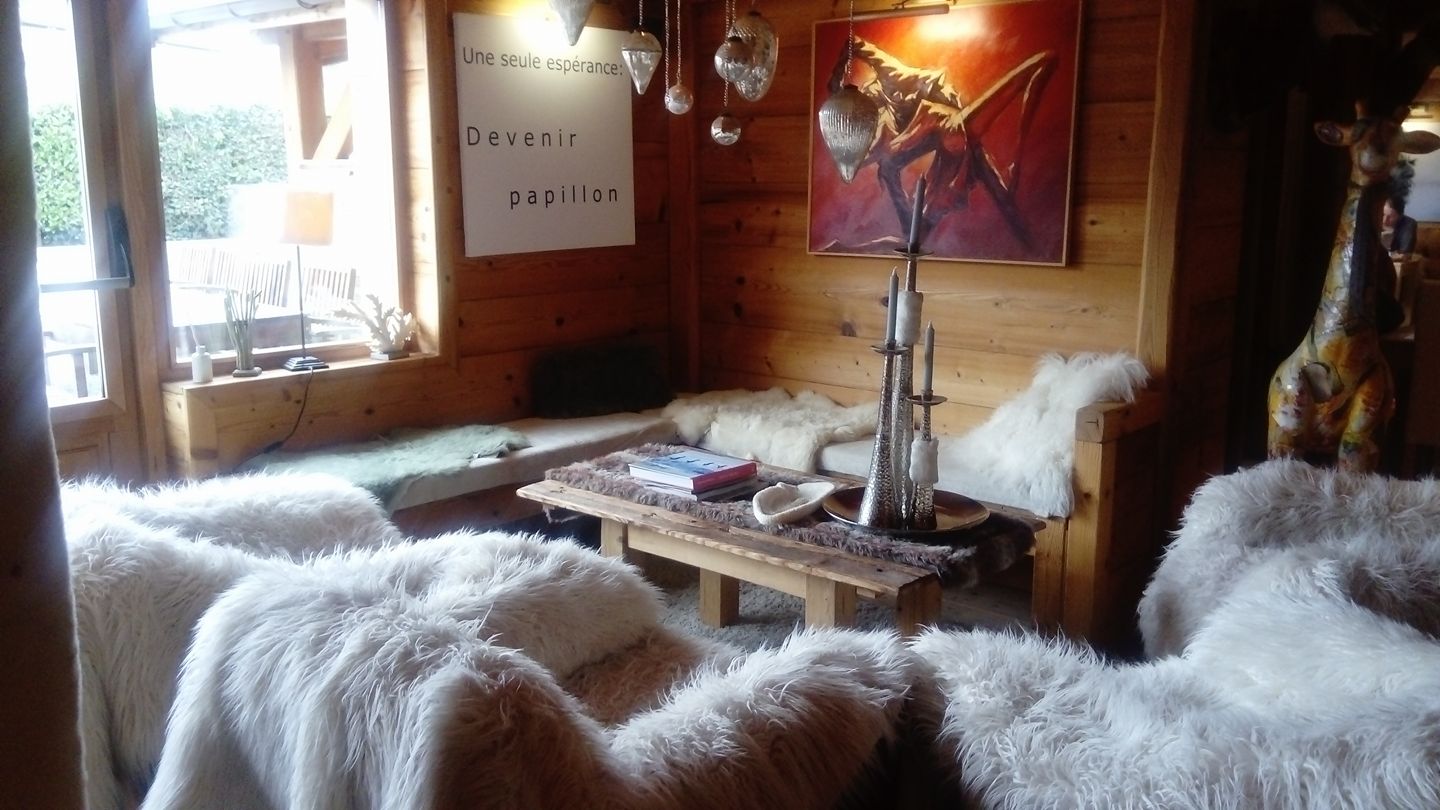 JUST MOMENTS FROM HOLLYWOOD HOUSE
For us at Annecy Lakeside Holidays, one of the biggest benefits to O'Poisson Rouge restaurant is its close vicinity to one of our most popular villas, Hollywood House. This Annecy luxury villa with pool is suitable for up to 10 guests, overlooks the lake and sits directly on the cycle track away from any busy roads, making it both a peaceful place to stay and a perfect base for exploring the area. For those days when want a delicious meal but don't have the time or energy to explore too far out, having O'Poisson Rouge restaurant just minutes away is a life saver!